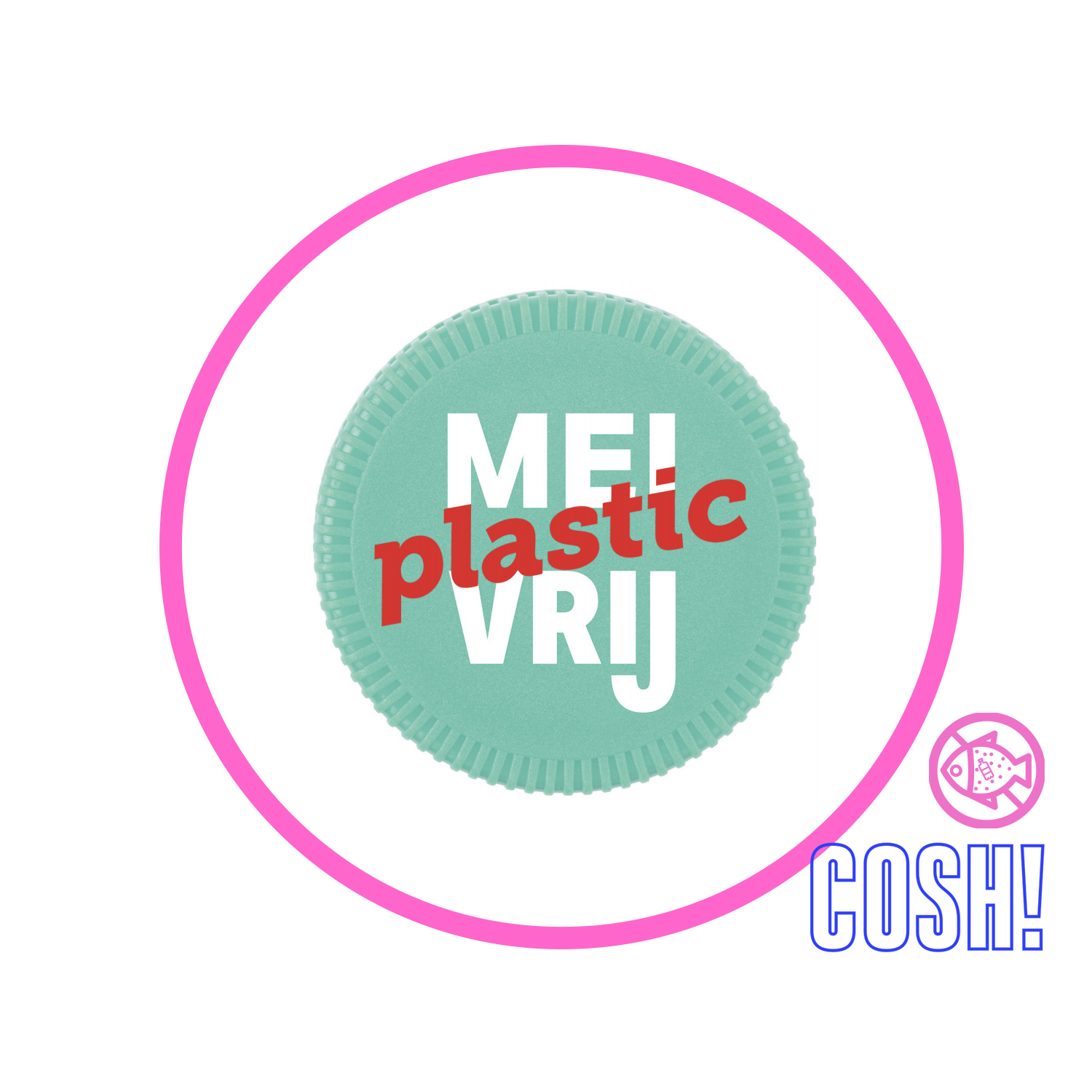 7

tips for a plastic-free wardrobe!

Mei Plasticvrij is an initiative of Ineke van Nieuwenhove and others. We already worked together for their Billie Cup reusable coffee cups in our Christmas campaign in 2020.

COSH! would also like to remind you that – more often than you think – plastic can also be found in clothing.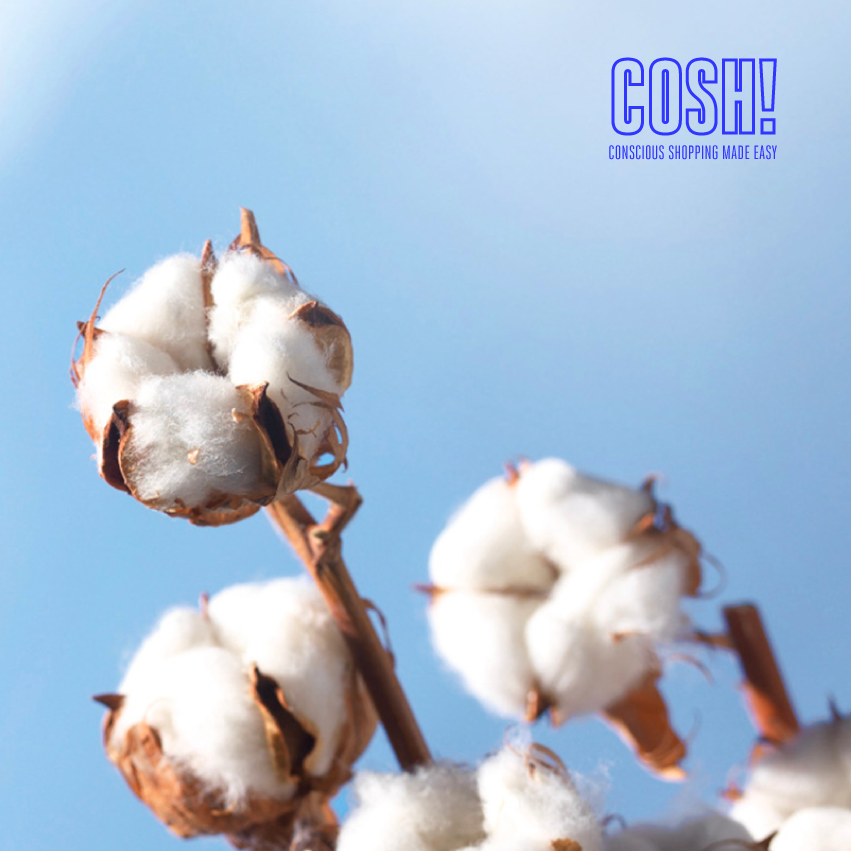 1

. Buy Natural materials

Check if the materials in your clothes do contain plastic. Buy only new clothes made of natural materials. With organic cotton, linen, hemp, ramie (Chinese grass), kapok (fruit of the kapok tree) and jute, you can be sure that there is no microplastic in the fibre. Clothes made of tencel, lyocell and modal are also a safe options, as they are man-made fibres of vegetal origin. Tencel is a brand name for the Lyocell from the Austrian company Lenzing. Lyocell is a natural regenerated fibre and is made from eucalyptus wood. If you choose Tencel from Lenzing, you can also rest assured that the trees were cut from sustainably managed forests. Eucalyptus wood is processed into a soft, supple fibre, making the lyocell fabric feel like silk.

Modal is made of beech wood cellulose. Lenzing Modal beech wood is extracted from sustainably managed forests. Much less water is needed to produce it than for cotton, for example. Modal looks a bit like silk, but is as practical as cotton to wash. Modal absorbs moisture better than cotton and feels less sweaty or sticky.
Is viscose also a good plastic free alternative?
Be careful with viscose or rayon, a fabric that is widely praised as it uses much less water than cotton production, but nothing could be further from the truth. There is a chance that the cellulose it contains comes from unsustainable forestry. The raw material is sometimes bamboo, but sometimes it is not. In addition, heavy chemical processes are often used to make bamboo fibres soft enough for processing.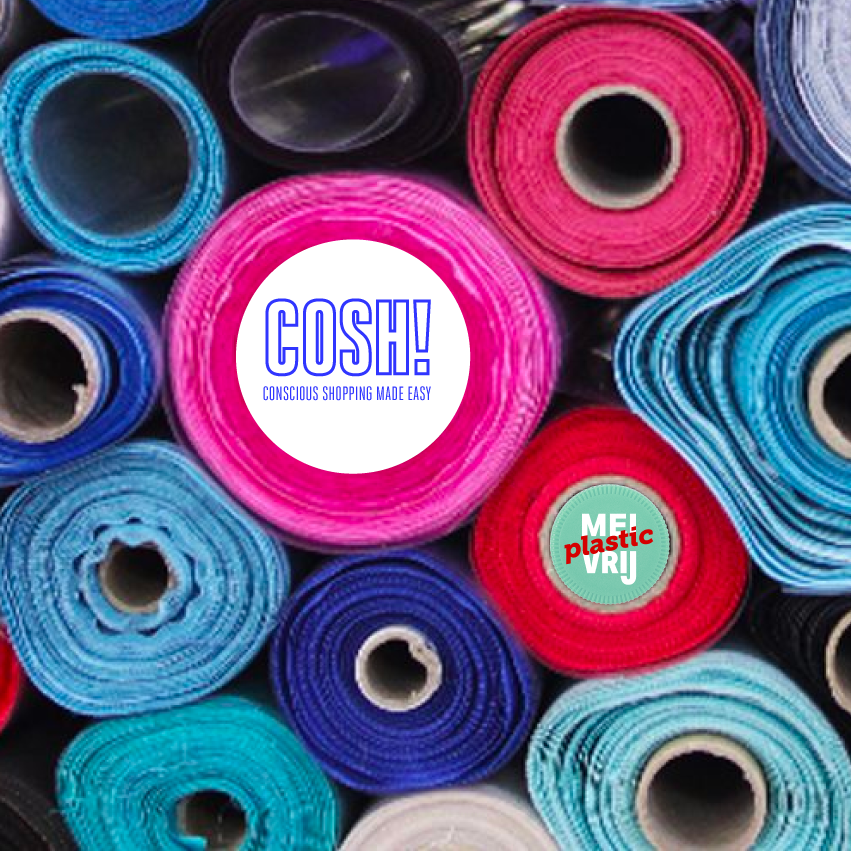 2

. Fabrics which are plastics in disguise

Obviously you won't just see ​'plastic' on the label in your garment.

If you spot: polyester, acrylic, lycra, nylon, spandex, polyester fleece, elastane or polyamide on the washlabel? Hang that beauty back, because you almost bought something with plastic in it. Shoes also often contain plastic in the upper part and in the soles. This can be upcycled plastic, but that's not the end of it, because with every footstep you still leave particles of microplastic behind in nature. Opt for real rubber or leather soles.
By law brands only have to declare
97

% of the product contents on their wash labels.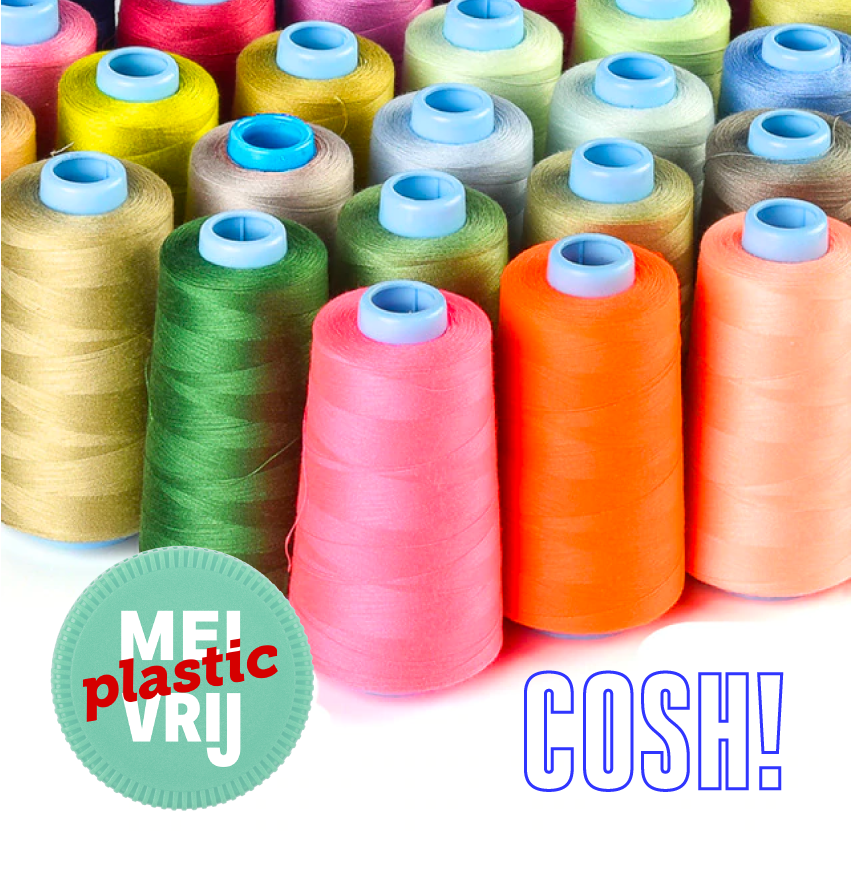 3

. Ever thought about sewing yarns?

Beware of things that are not required to be stated on the care label. The law requires brands to state everything that makes up more than 97% of the garment on their care labels. Only the main fabric and possibly the inner lining can usually be found on the label. What is not mentioned are the sewing thread. Almost every garment is stitched with 100% PES sewing thread. Polyester? Yes! Chance of microplastics when washing.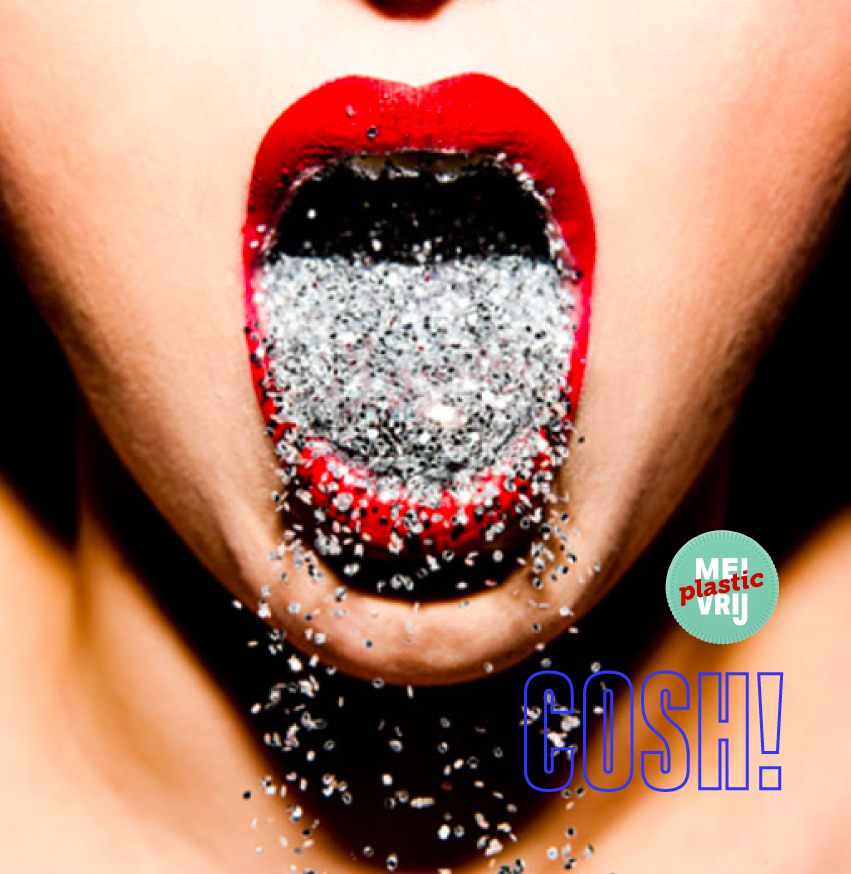 Plastic sparkle, shimmer and shine!
4

. Is glitter eco-friendly?

Glitter and sequins are unfortunately also made of plastic. Because most glitters are made of etched aluminium bound to polyethylene terephthalate (PET), it is a form of microplastic, which can find its way into our oceans. Noemi Lamanna uses glitter every day and is worried about that. She became a glitter activist. Together with her best friend she founded a company called Eco Glitter Fun. The PET in their glitter has been replaced by cellulose from trees or plants, mainly eucalyptus. Perhaps the attraction of glitter will fade. But that seems unlikely, knowing that our love for glitter goes back to the time of Cleopatra.

The current Ecoglitter has a very thin aluminium coating, but earlier in the Palaeolithic era our ancestors also used micavlakes in their cave paintings. Mica flakes can contain the following substances: potassium, sodium, calcium, barium or caesium, aluminium, lithium, iron, zinc, chromium, vanadium, titanium, manganese, magnesium, beryllium, boron and/​or iron in various compositions.

Research into the neanderthal has also revealed make-up that contains stains from a reflective black mineral. According to a group of Belgian scientists looking for the evolution to explain our attraction to shiny things, it is something innate: just like our attraction to water.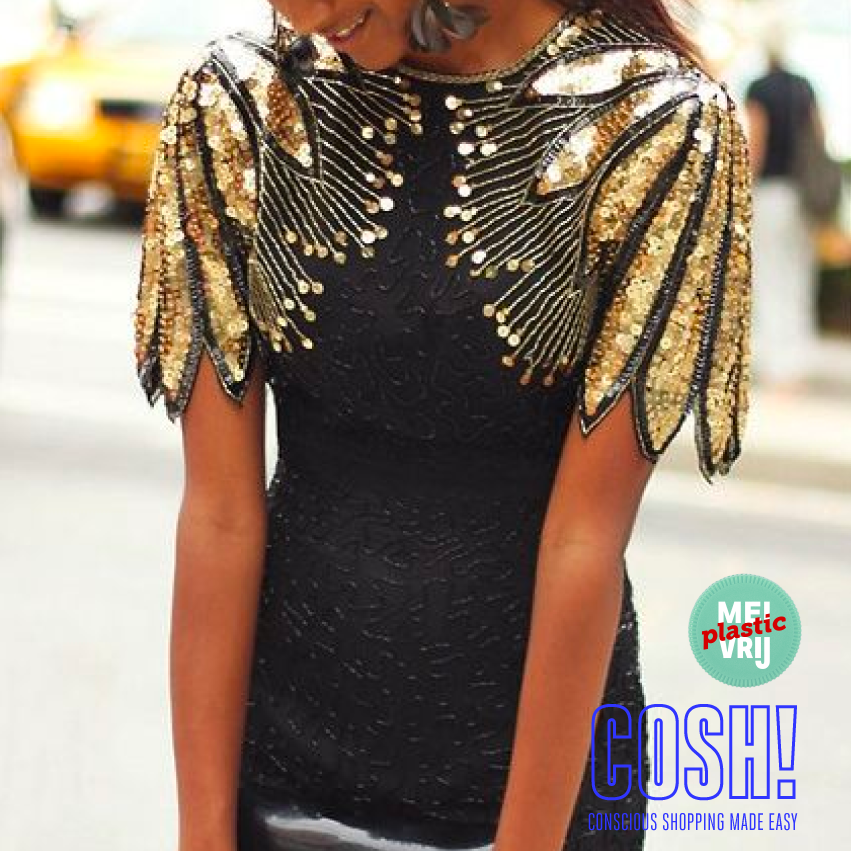 Gorgeous in second hand?
5

. Spoiler alert: sequins are also plastic

If you buy a garment with a fair wair or organic cotton label, you should also make sure that there is no sequin application on it. The law requires brands to state everything that makes up more than 97% of the garment on their labels. Only the main fabric and possibly the inner lining can usually be found on the label. Not from which the sequins were made. And that is usually plastic of course. For those who thrift sequins and think they are doing a good deed. Think twice: every time you wash your garment (such as children's T‑shirt) with sequins, microplastic goes to sea.
6

. Reduce packaging

Plastic-free shopping works better and better since many shops don't give bags anymore or you have to pay for them. But here and there you still have to be assertive enough to refuse a plastic bag. Well, try to do that even when you're shopping online. Ask them if they don't want to send your clothes in a plastic bag. There are shops that reuse packaging from their suppliers or just put a piece of silk paper around your new clothes and send it to them in a box. The more often we all ask this, the more effort online shops will make to adapt.

Shops and brands such as Supergoods, HNST, MUDjeans, O my bag and SKFK use RePack, a reusable packaging made from sustainable and recycled material. RePack works with a reward system: you will receive a 10% gift voucher for your next purchase after you have returned the RePack packaging to the store free of charge. Win-win for you and the environment. The more often we all ask this, the more effort online shops will make to adapt.
Plastic leaks into the oceans through washing machine waste water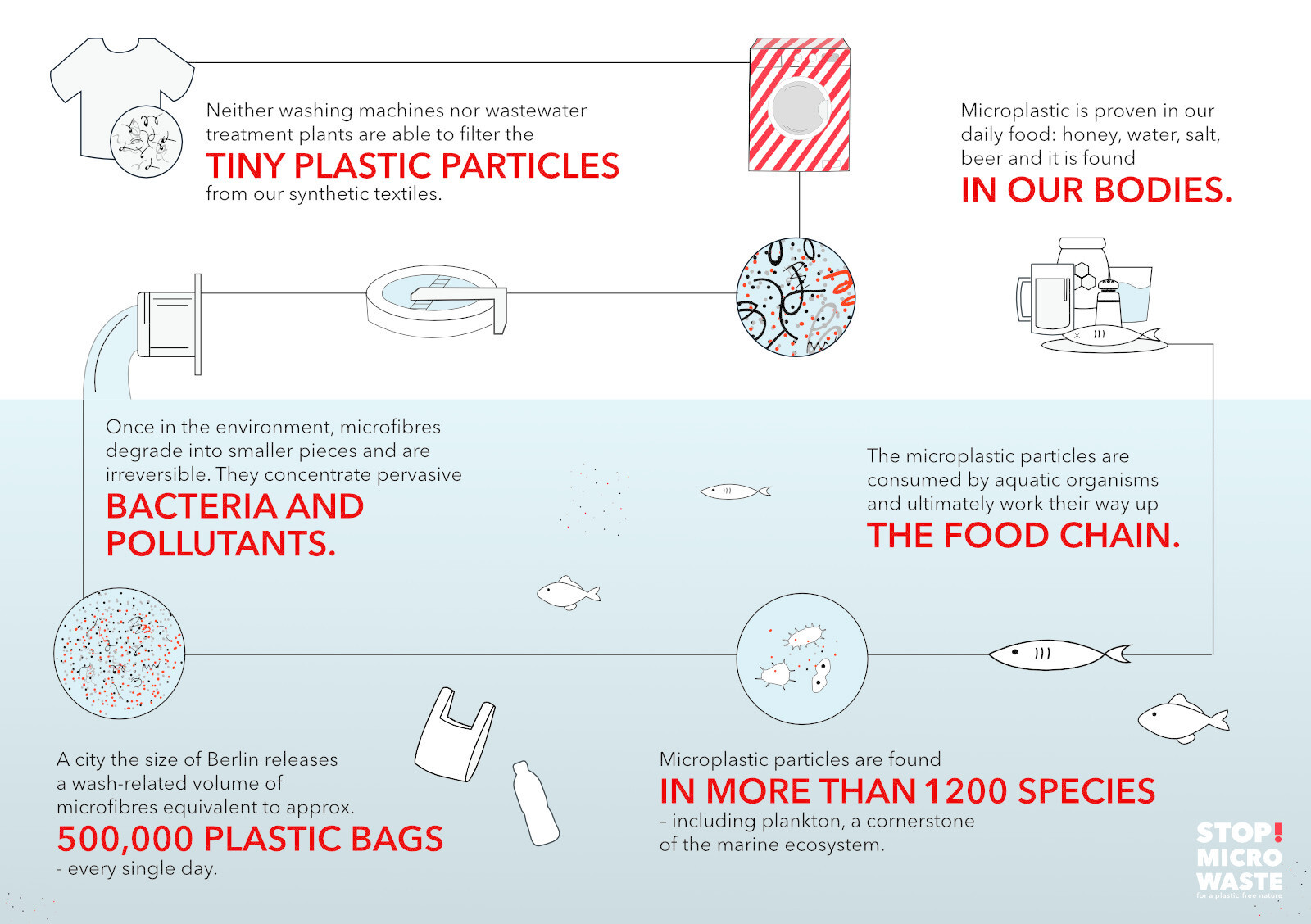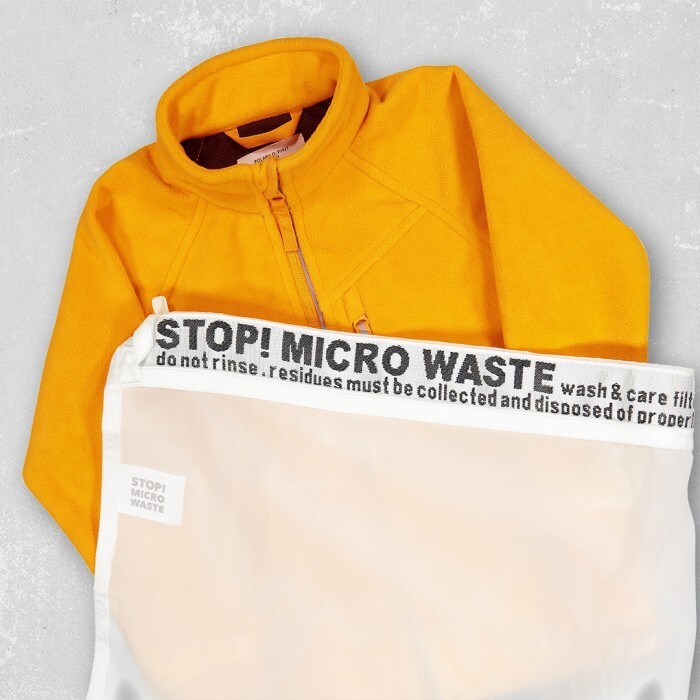 Use a guppy friend and
7

. Wash less often

One of the tips for a plastic-free life is that you wash your clothes less often. This way, less micropastic ends up in the sea. It also saves a lot of water and electricity. Sportswear and lingerie is often made of (recycled) polyester, polyamide or other non-natural materials. Unfortunately, our current society is used to a bit of elastane as support or ease of use. Moreover, all elastic bands also contain elastane (think of sports bras, lingerie straps, etc.). If you are going to wash those items anyway, do it safely with a Guppyfriend. This way you will catch the microplastic. Do not wash the laundry bag after use, otherwise the plastic will still end up in the water! Recycle the remaining particles.

Do you want to find out where you can buy lingerie made out of (bio)cotton, eucalyptus or hemp? Take a look at this blog with an overview of sustainable lingerie brands.

Do you want to be sure of mouth masks that don't dissolve microplastic when washing? Buy that mouth mask with our overview here.

Did you turn your wardrobe inside out and have to throw away clothes? What is the best way to recycle clothes with plastics? You can read that here.

Do you find the COSH effect useful? Then you can make a donation without obligation.

Each donation will benefit more research and sustainability information and communication.