Leuven is the place-to-be student city, but do you wonder what else Leuven has to offer? There are a lot of sustainable stores in Leuven: from ecological children's clothing to high-fashion thrift stores. Discover the best sustainable hotspots in Leuven!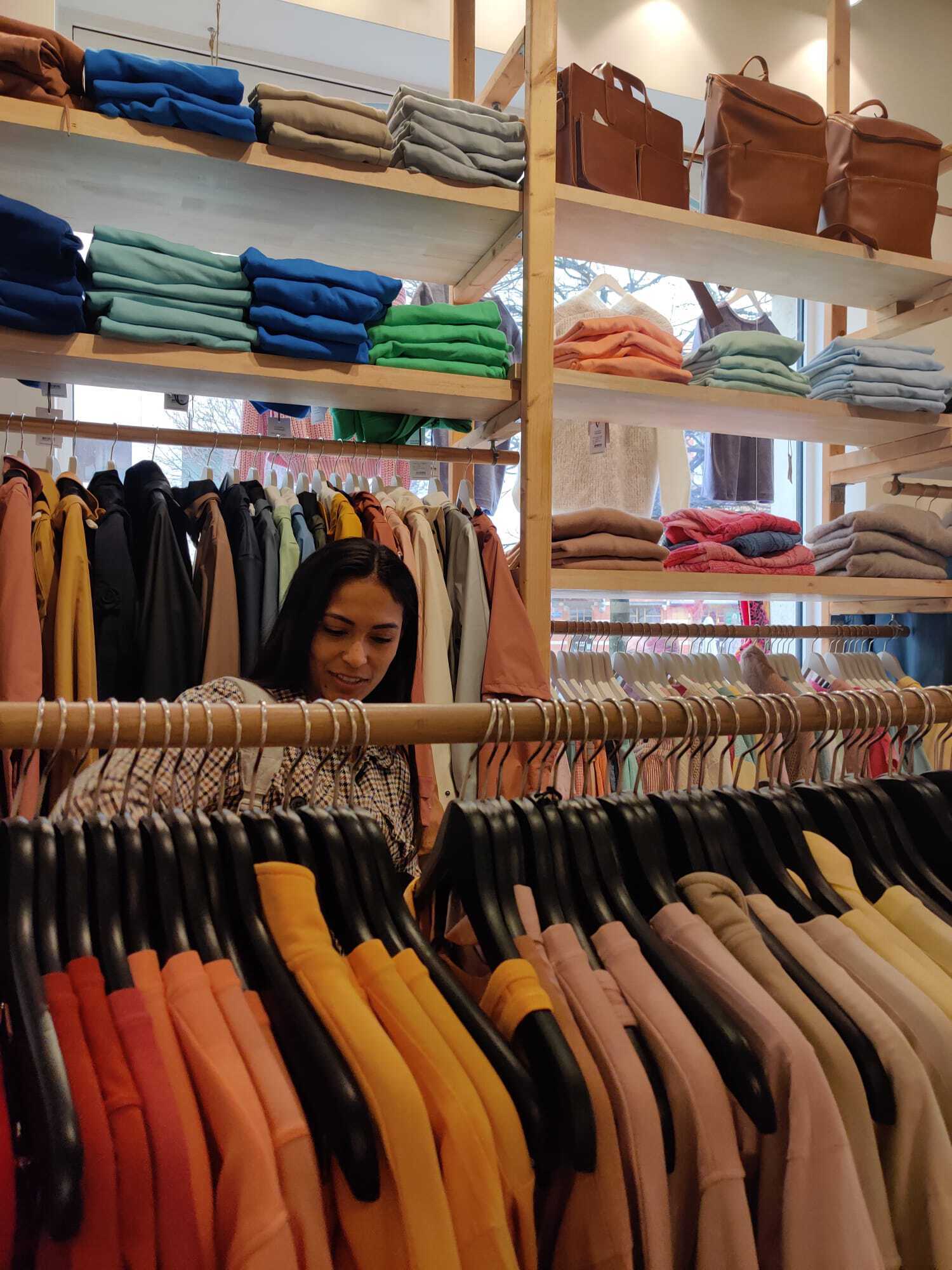 Harvest Club
Visit this colourful concept store for fair fashion
If you want to walk into a shop and immediately get a smile on your face, go to Harvest Club! This colorful and sustainable store in Leuven offers fair fashion for men, women and children. Together with the positive vibe of Stefanie and her team, you get the best sustainable shopping experience possible!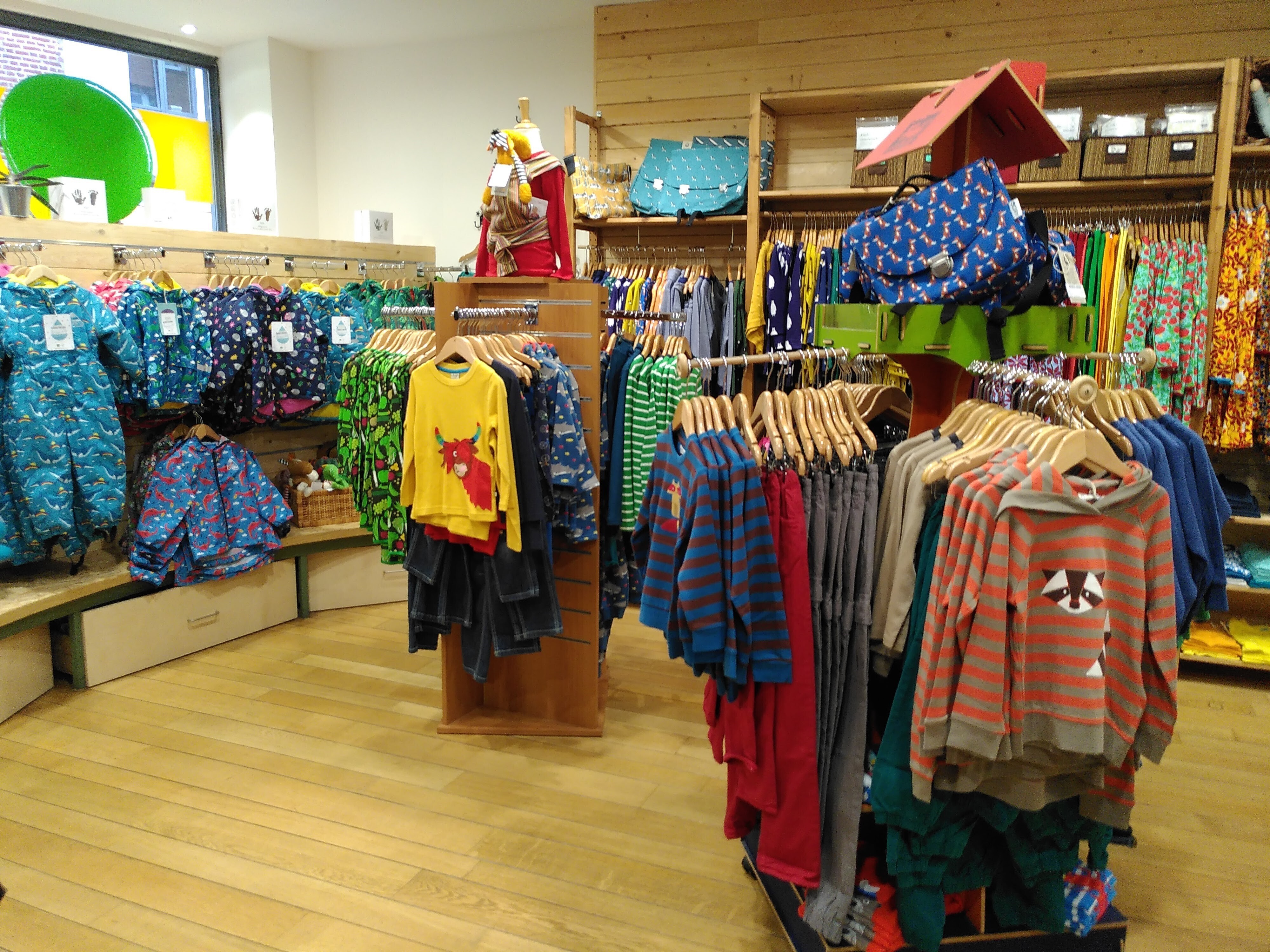 Doekjes en Broekjes
Find organic maternity, baby and kid's clothing
At Doekjes en Broekjes you can find everything for children and parents. At this sustainable children's clothing store they sell organic & fair clothing for babies and kids, washable wipes, toys, blankets, sleeping bags, natural care products, everything for breastfeeding and much more. The owners from ​'Doekjes en Broekjes' choose as many products as possible with the certified organic & fair label GOTS, preferably produced in Europe.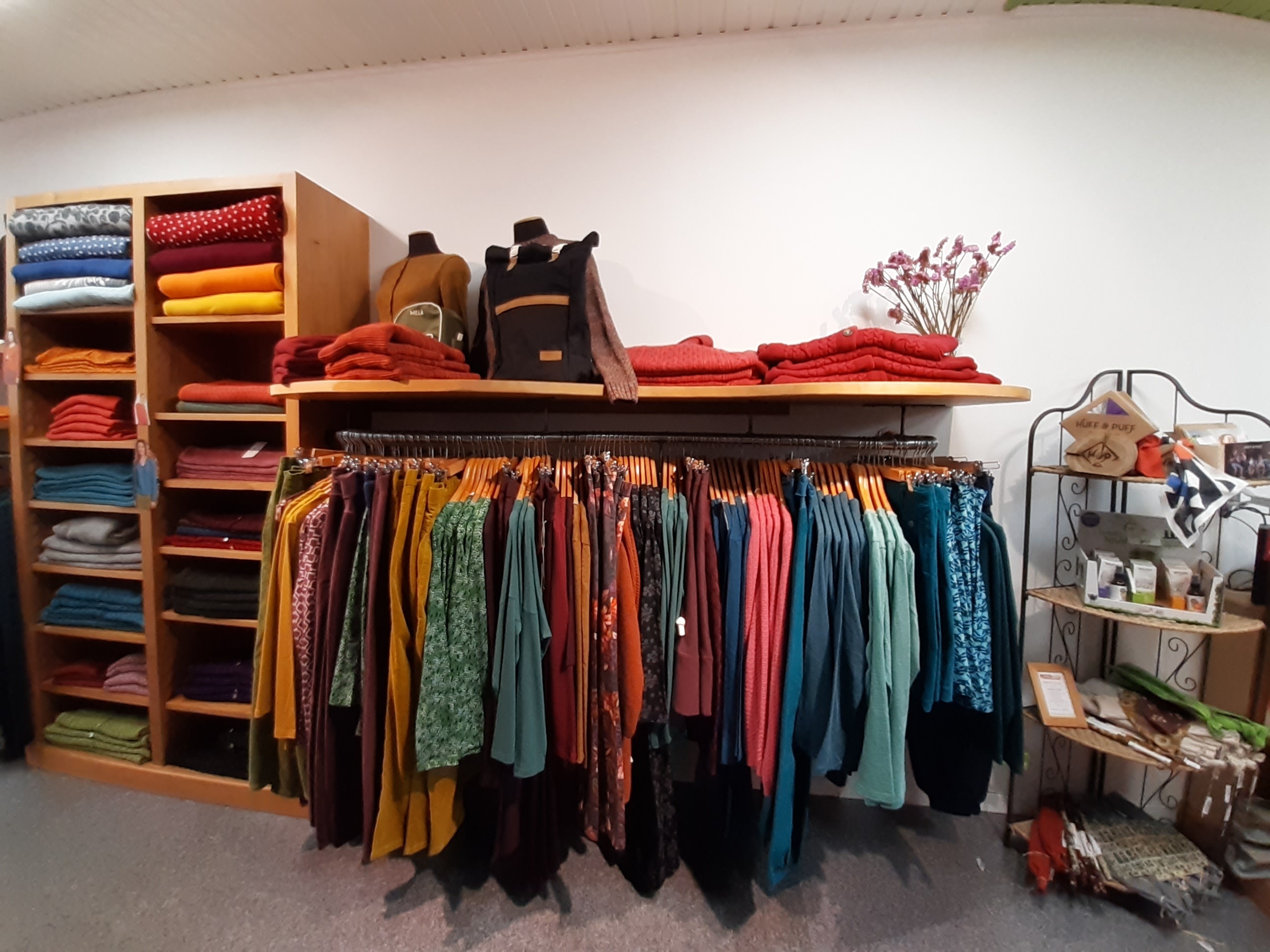 Anders Getint
Discover organic clothing for men and women
When you are looking for organic clothing for men and women, Anders Getint is everything you need! You can choose from: organic cotton with GOTS label, soft bamboo or tencel, hemp, (bio)wool, eco viscose, recycled silk,… There's something for everyone!
Located next to Doekjes en Broekjes, you will be able to find organic clothing for the whole family in one go!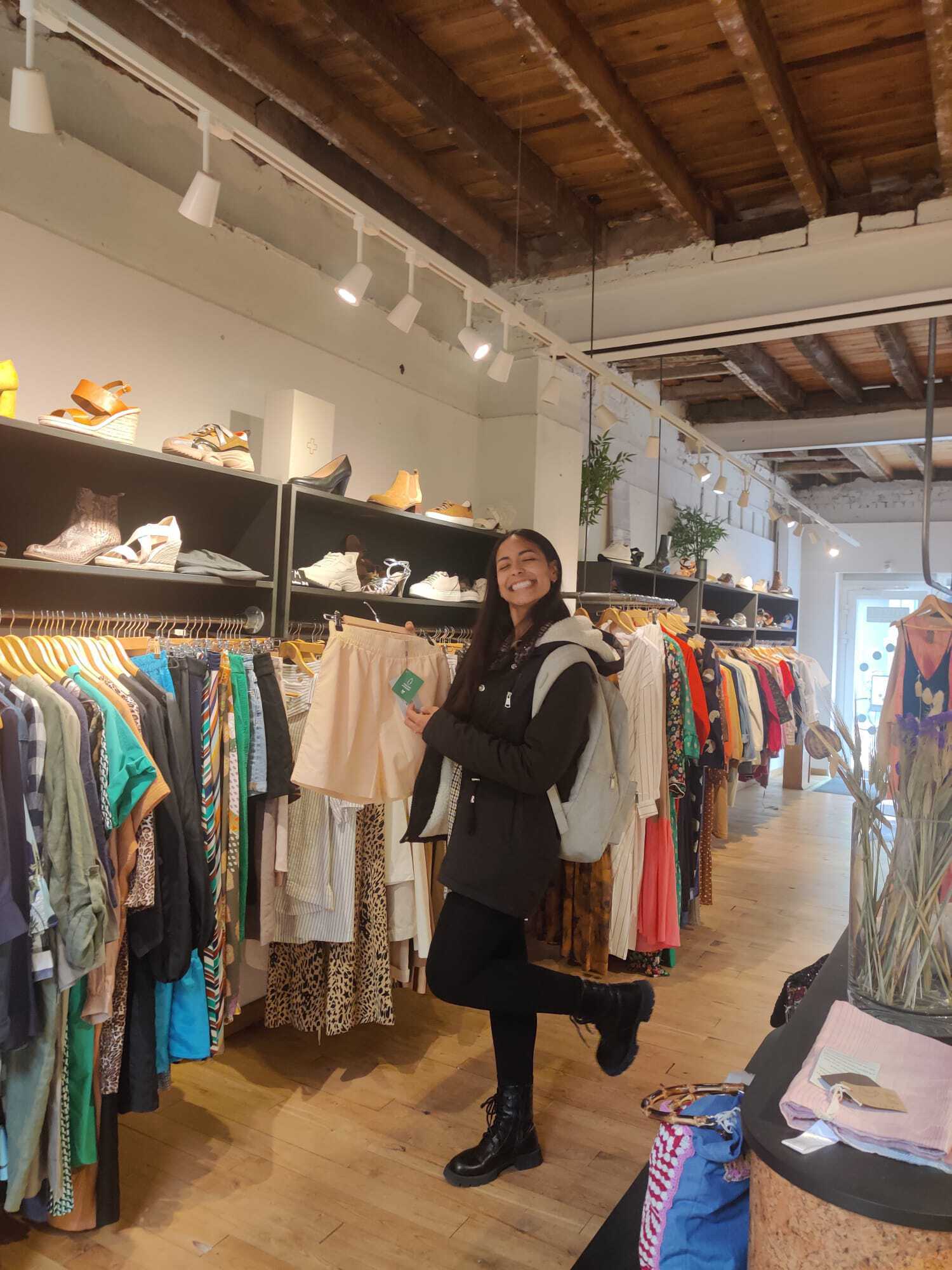 Cyaankali
Explore second hand designer clothing
Are you shopping with a lower budget but don't want to compromise on quality and style? Then Cyaankali is definitely the place for you! From Belgian designers to the most famous brands like Balenciaga and Prada, this second hand store offers anything you could wish for. Maybe other people's mispurchases will become your favourite new piece!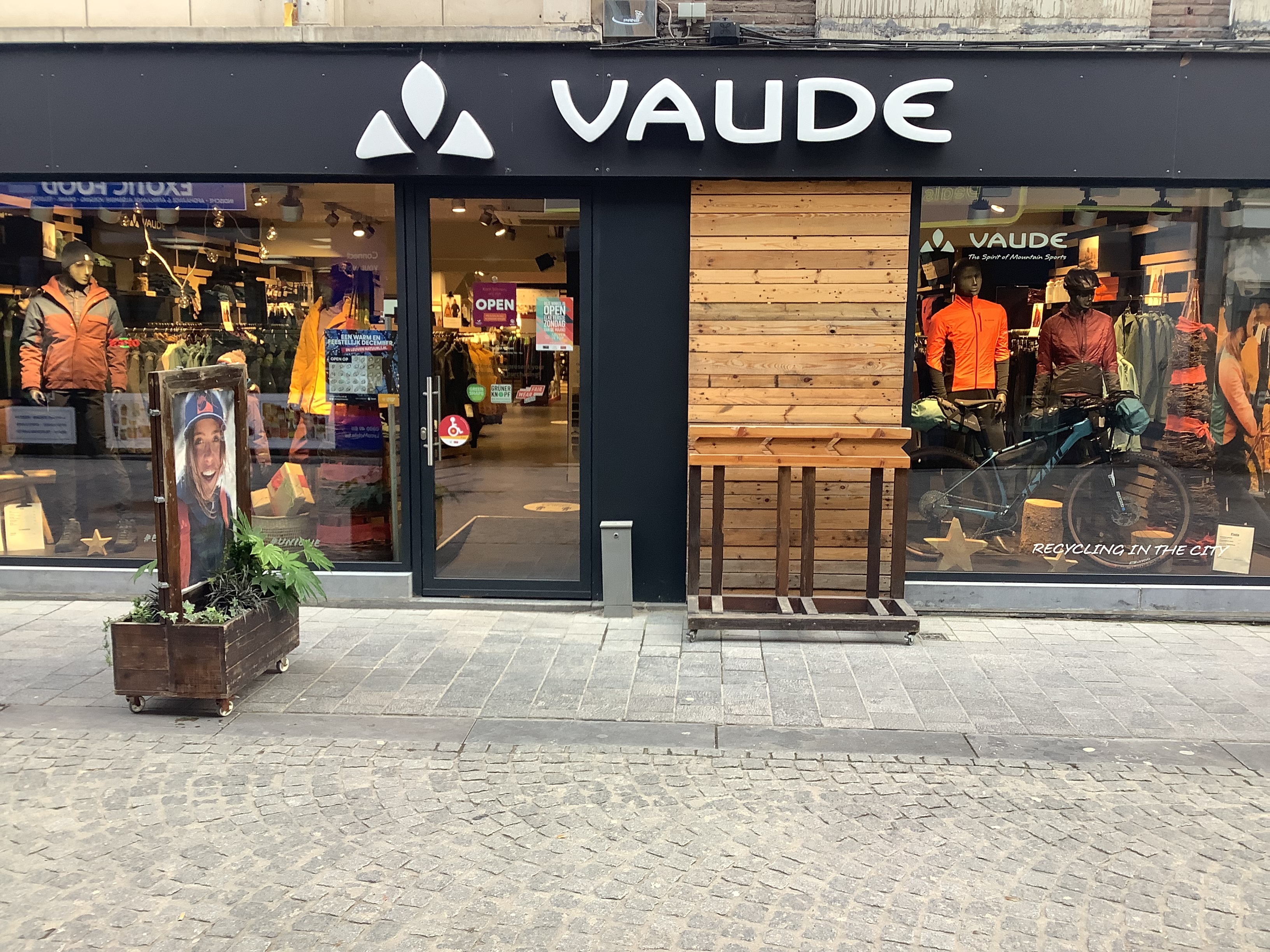 Vaude
Outdoor in the hart of the city
If you are looking for technical and highly functional outdoor clothing for daily bike rides or tough mountain treks, Vaude Leuven is the right place. The staff is happy to share their passion for sports and is happy to help you find the right gear. In this spacious Leuven shop, you will find a wide range of cycling clothing and hiking gear, for both the occasional user and the seasoned adventurer. The range is also complemented by some accessories from other eco-friendly brands.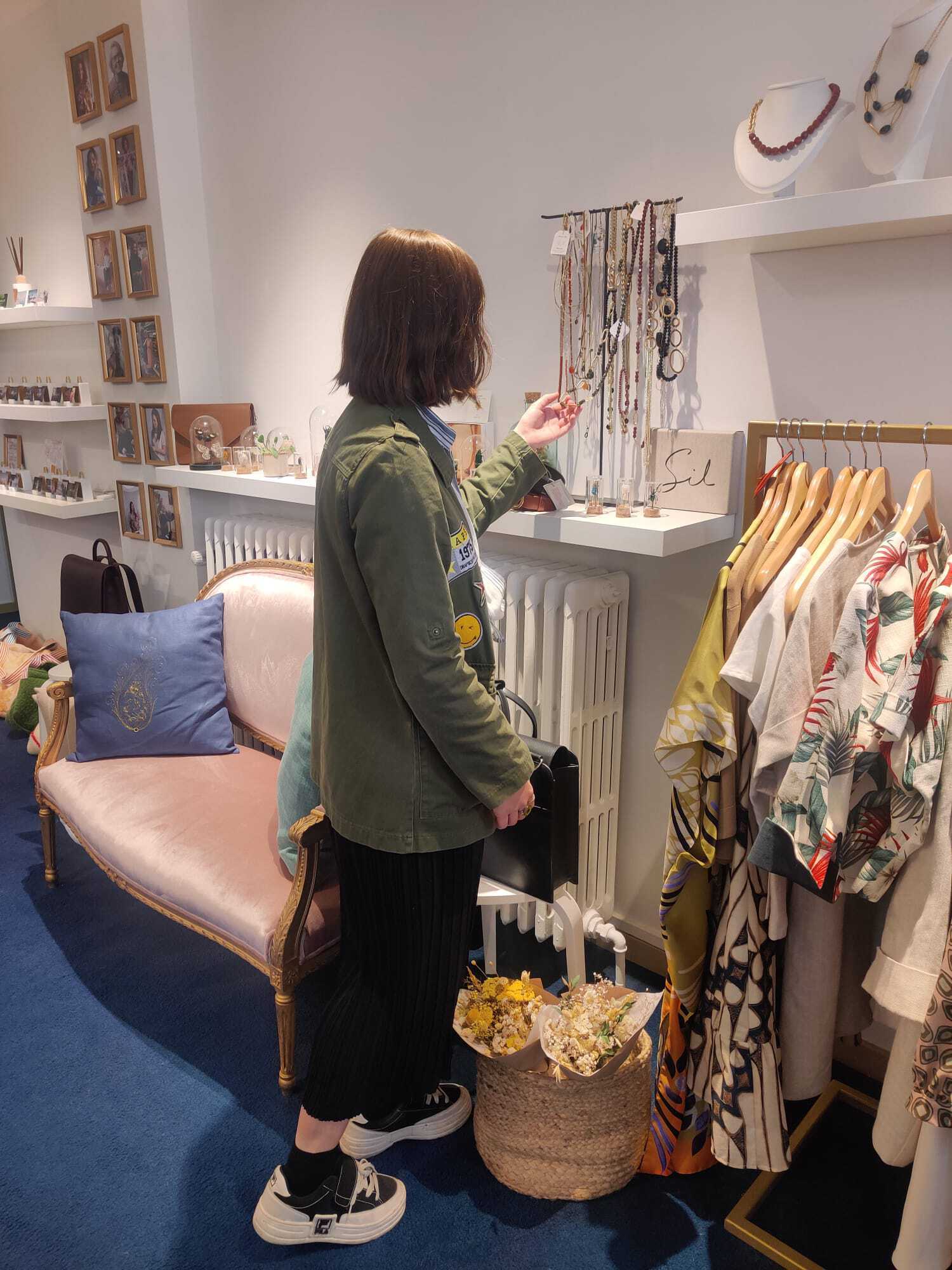 Ma Reine et Moi
Belgian sustainable fashion from local designers
At Ma Reine et Moi you can find Belgian slow fashion brands and lifestyle products. At this sustainable concept store in Heverlee near Leuven, every product has its own story. The pictures of all the designers are portrayed in the store because owner Martine believes it is important to be able to see the faces of whoever made your clothes. At Ma Reine et moi you can also find tailor-made items made by the owner and even for tailor-made wedding dresses and suits Ma Reine et Moi is the place to be!

Do you want to find more sustainable stores in Belgium and the Netherlands? Then make sure to check out our shopping guide!