Autumn is here! That's why COSH! has got tips to keep you dry this autumn with a waterproof sustainable raincoat. With these jackets, you can confidently cycle or walk and stay protected from the wind and rain!
Tackle the rain in style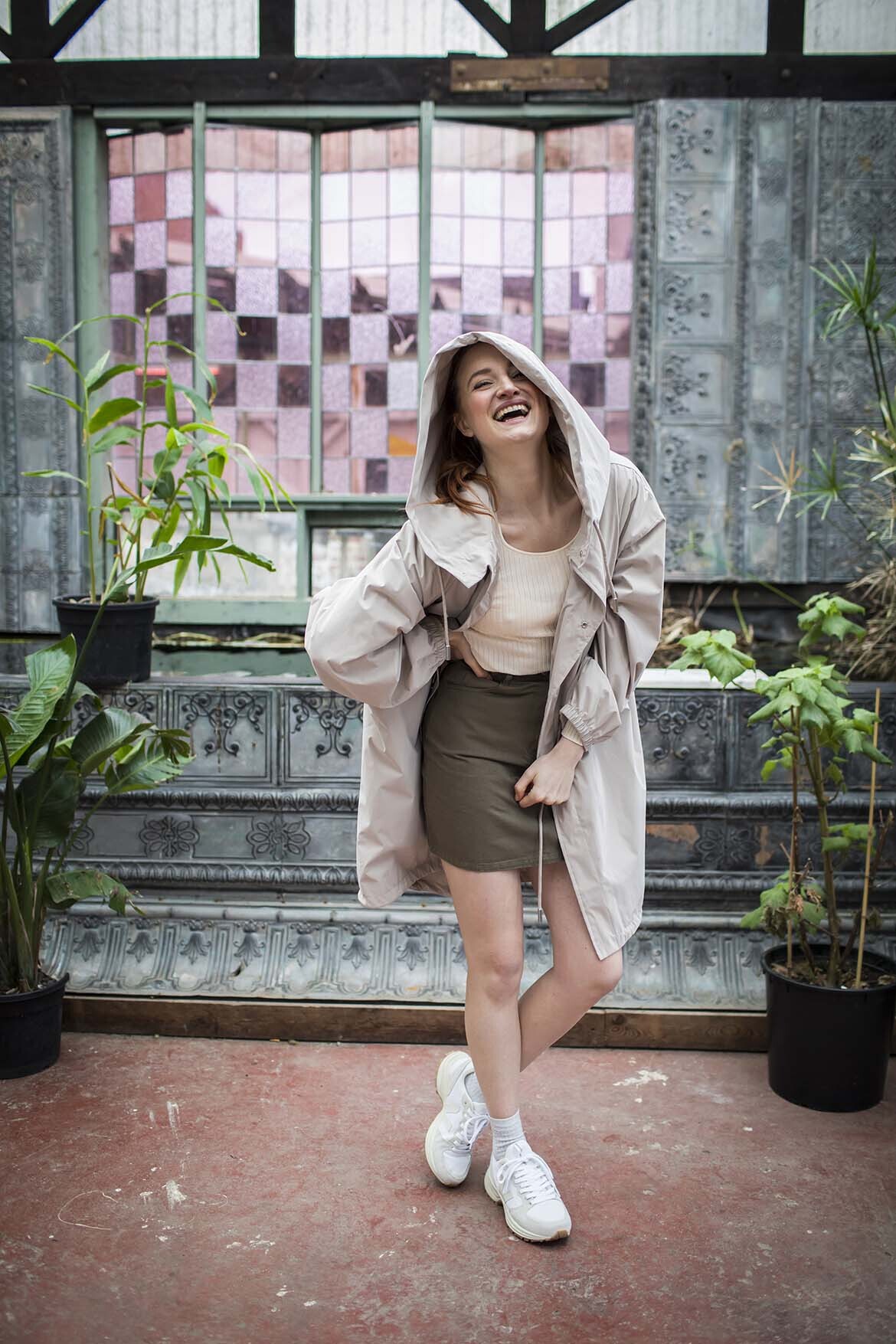 Stylish rain jackets from Embassy of Bricks and Logs
German outdoor brand Embassy of Bricks and Logs makes stylish raincoats from recycled materials. All of the brand's collections are PETA certified and therefore 100% animal friendly. Furthermore, all materials are OekoTex or Bluesign certified. This ensures that no harmful chemicals are used in your rainproof jacket.
Discover different timeless, quality models at Supergoods in Antwerp, Ghent or Mechelen. You can also shop this brand at Tally-Ho in the Netherlands.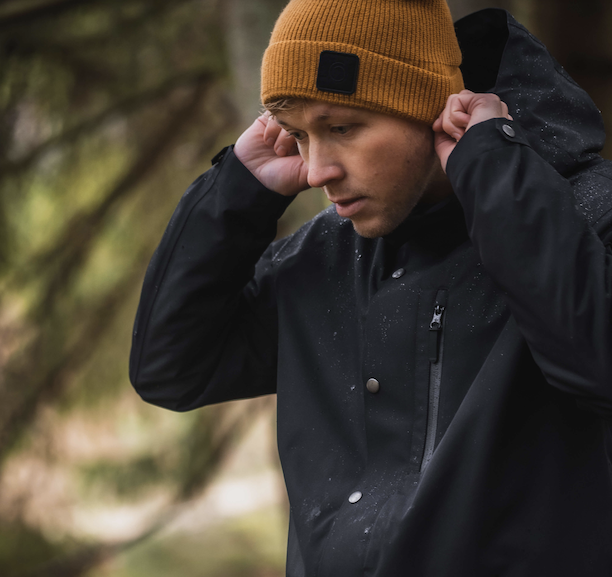 Superstainable
Danish outdoor clothing brand Superstainable makes raincoats from sustainable, 100% recycled polyester, with the right certificates. For example, the brand is GRS certified. This certificate ensures that the item has been produced using the best sustainable recycling solutions. The jackets also have a timeless design and are of top quality, making them last for years! Score your Superstainable coat at MOOSE in the CITY in Antwerp!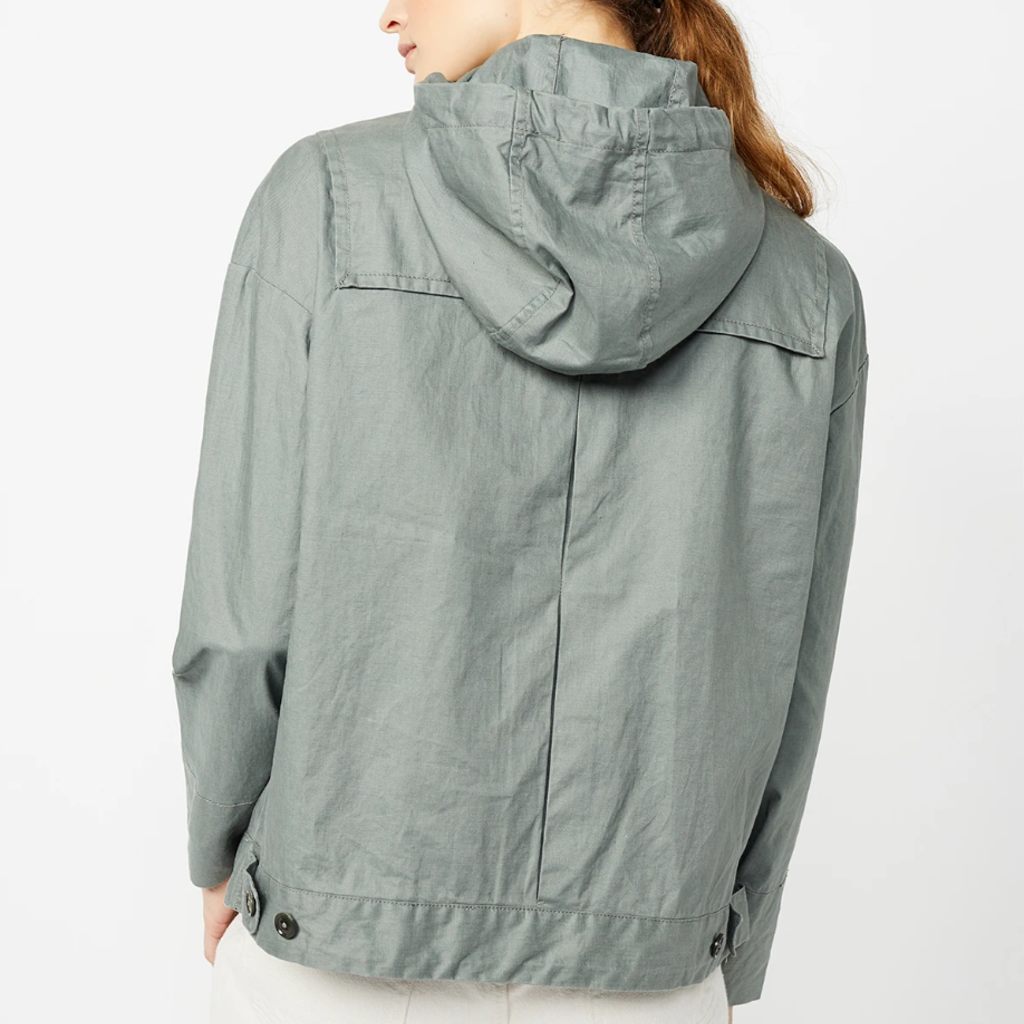 Langerchen: Vegan rainwear
If you are looking for vegan rainwear, the sustainable brand Langerchen is the place to go. The brand's rainproof jackets carry the PETA label and contain soya wax to make them water-repellent (as a vegan alternative to beeswax). The brand pays attention to working conditions in China and is GOTS certified. Organic and recycled materials are used for the jackets. Discover Langerchen in the Netherlands in Up To Do Good, BrandMission, thegreenlabels and Pek & Kleren.
Shop Langerchen At BrandMission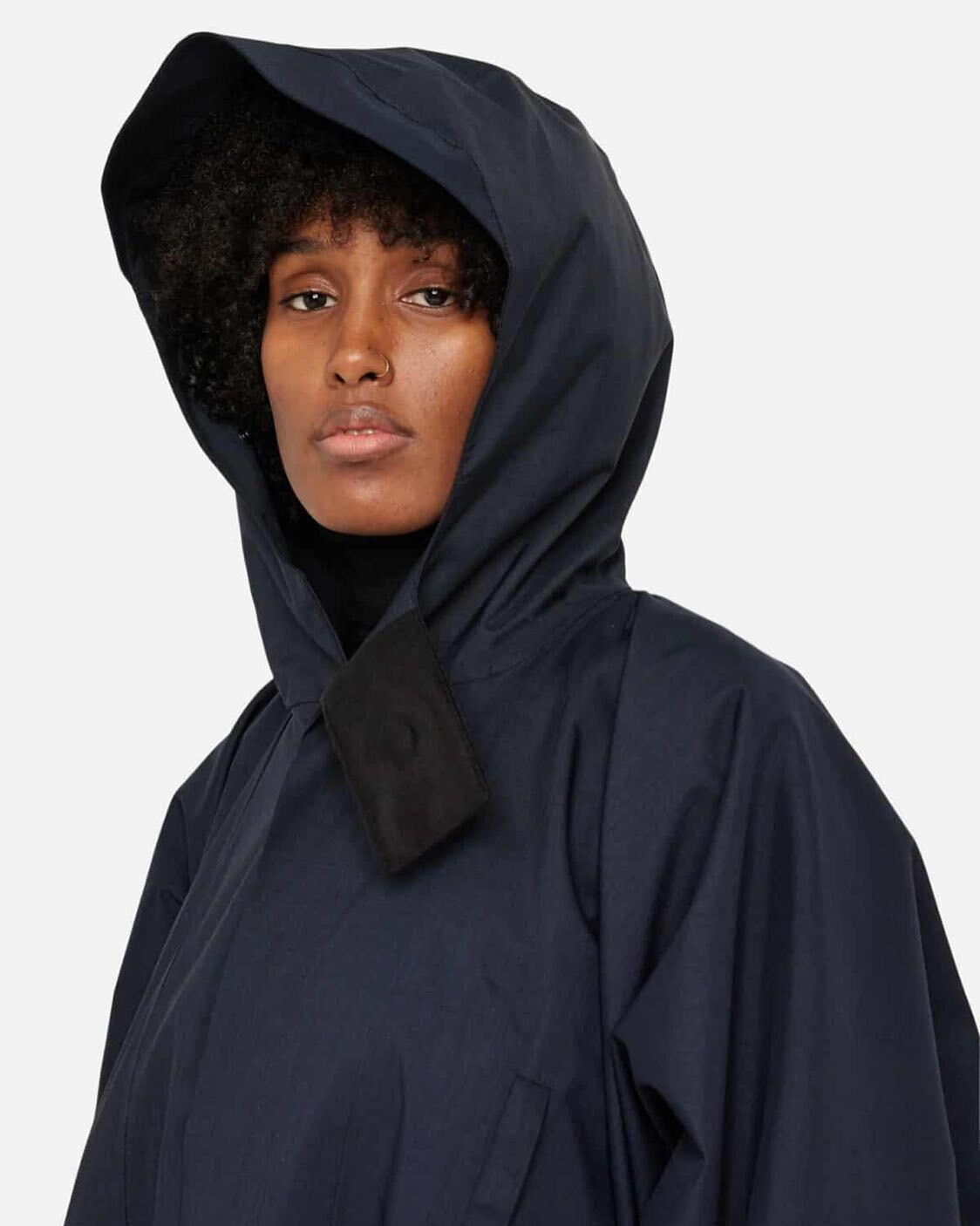 Norwegian Rain
Norwegian brand, Norwegian Rain, offers stylish, high-tech raincoats. Norwegian Rain makes functional hardcore outerwear ranging from waterproofs jackets and shoes to accessories without compromising on style. These coats for men and women are 100% waterproof and made from 70 to 100% recycled polyester. Discover these luxury coats from Norwegian Rain at L'Héroïne in Brugge.

Shop Norwegian Rain at L'Heroïne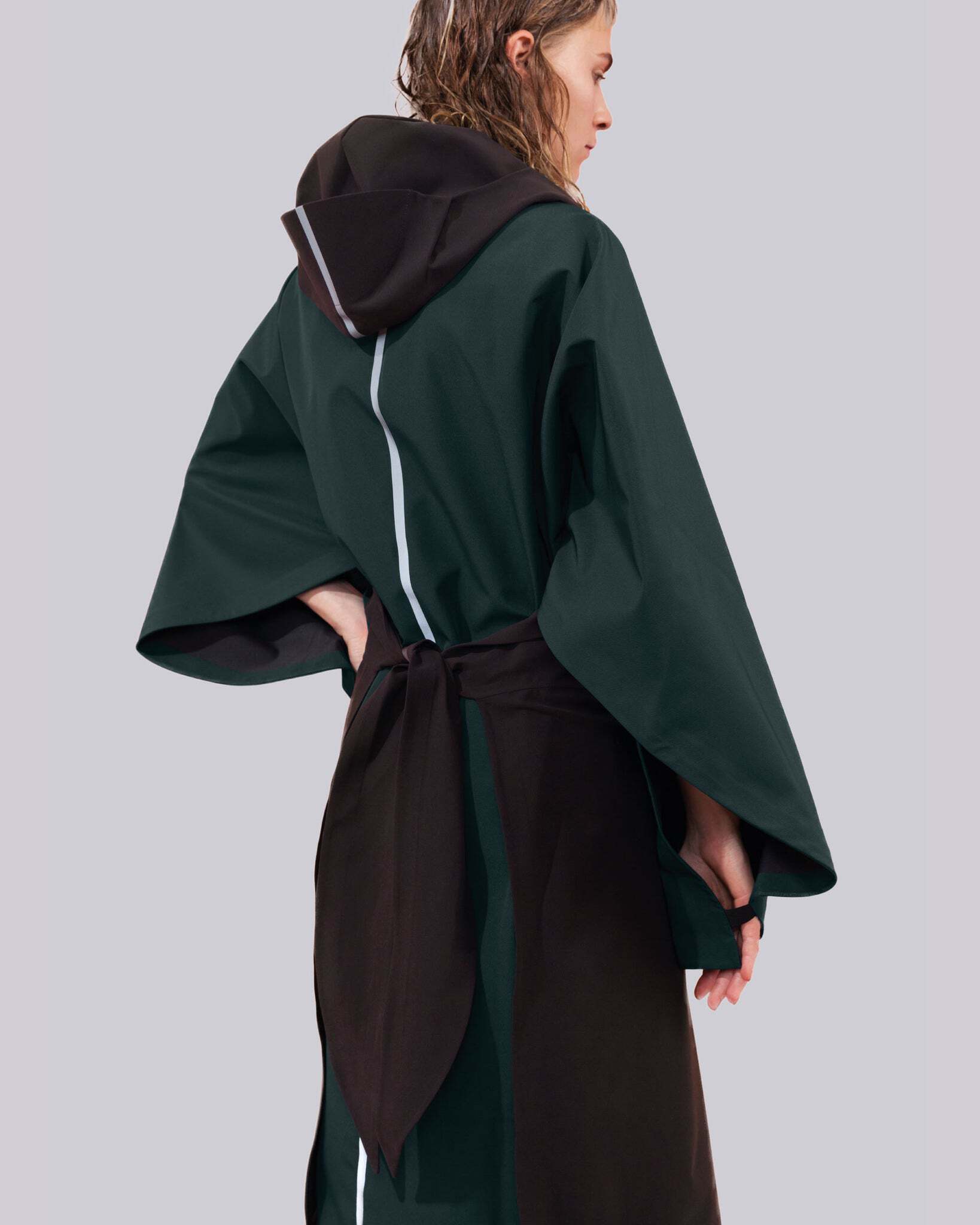 By Brown
By Brown makes exclusive, feminine and fitted rainwear for women. The collection also includes some unisex models. These sustainably-sourced raincoats will last you a long time. The jackets are made out of high-quality, certified as socially responsible, recycled polyester and coffee grounds. This makes them very breathable, comfy and, of course, waterproof! You can also shop this brand at the Lena Fashion Library.
Shop By Brown at LENA Fashion Library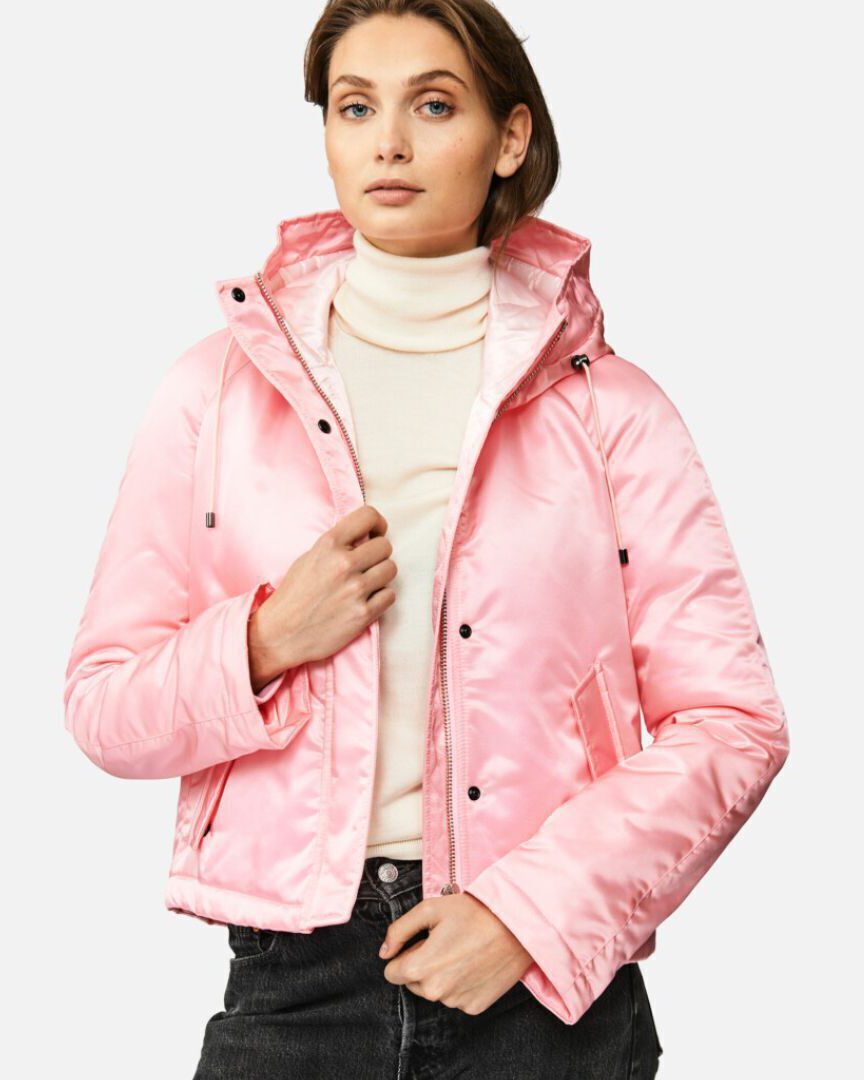 Teym
Teym is a brand that values high-quality materials, quality production methods, fair wages and European manufacturing. The brand's collection features parkas that are both beautiful and functional, made from materials that last.
Rains
Check out Rains for their selection of hip raincoats, and not just any raincoats…100% vegan raincoats! One of the changes they've made to become vegan is to replace all the down and feathers in their winter collection with lightweight synthetic insulation. The jackets are made from high-quality materials so they are very long-lasting. Shop this brand at Brooklyn, Tally-Ho, Sway.
Commute to your work come rain or shine
Maium: Comfortable cycling through the rain
Are you a cyclist? In this case, Maium​'s jackets are ideal for you! The jackets have a smart design: you can widen the jacket along the sides and pull it over your handlebars. That way, your legs stay dry during a rainy bike ride. The high quality mackintoshes are all produced in a circular way without harmful chemicals. Amsterdam-based brand Maium uses at least 85% recycled PET bottles to make sure you can travel dry and warm. Nice to know: the entire collection is also vegan and thanks to the BSCI certificate, Maium can ensure good working conditions in China.
The Maium jackets can be found at MOOSE in the CITY in Antwerp, HOST in Berchem and at Harvest Club in Leuven. You can also shop them in the Netherlands at RECYCLE, Eerlijk Waar!, Up To Do Good, BrandMission, thegreenlabels and Het Faire Oosten.

Shop MAIUM at MOOSE in the CITY
Raincoats for sporty adventurers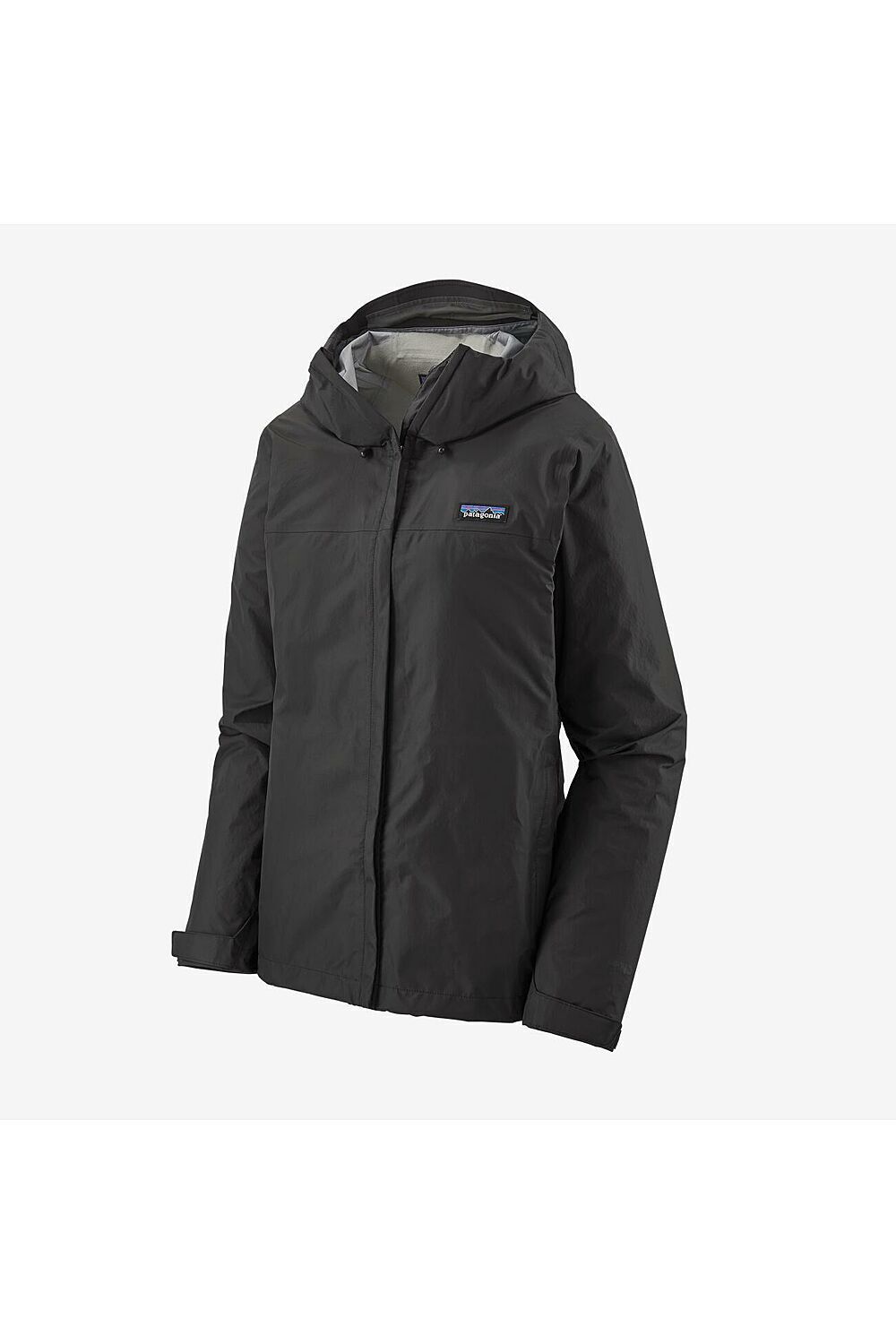 Patagonia
For Patagonia, it's okay to be eco-friendly and comfortable at the same time. Every item in this collection is made for versatility, with a timeless, classic fit, made from sustainably sourced, organic or recycled materials and Fair Trade Certified™ sewn. Their collection of warm mackintoshes is made for the northern regions where it can be wet and cold. The Patagonia brand loves raincoats that are real essentials. Check out Patagonia jackets at MOOSE in the CITY in Antwerp.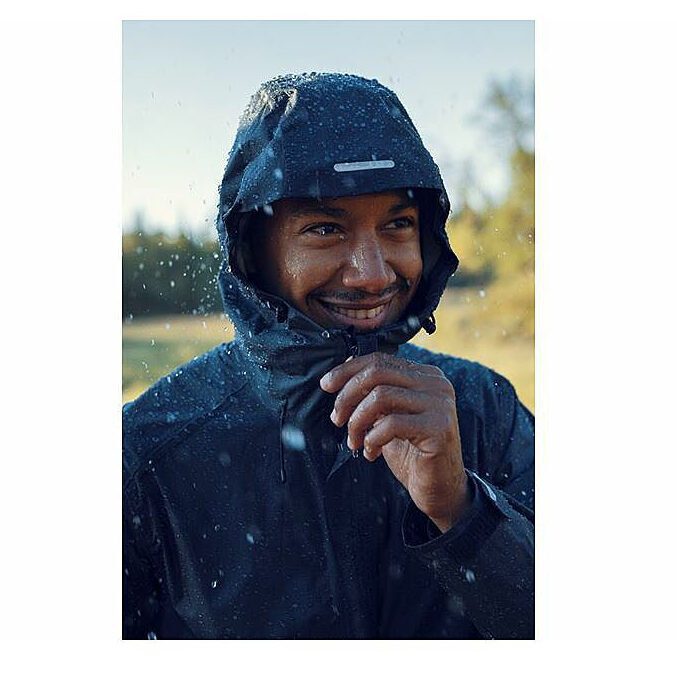 Fjällräven
Fjällräven​'s clothes do not compromise on functionality, durability or timeless designs. Whether you use them for multi-day trips, walks in the woods or just for everyday activities, you can trust your Fjällräven jacket to keep your warm and dry! Discover their jackets at MOOSE in the CITY at Antwerp.
Fun in the rain: waterproof jackets for kids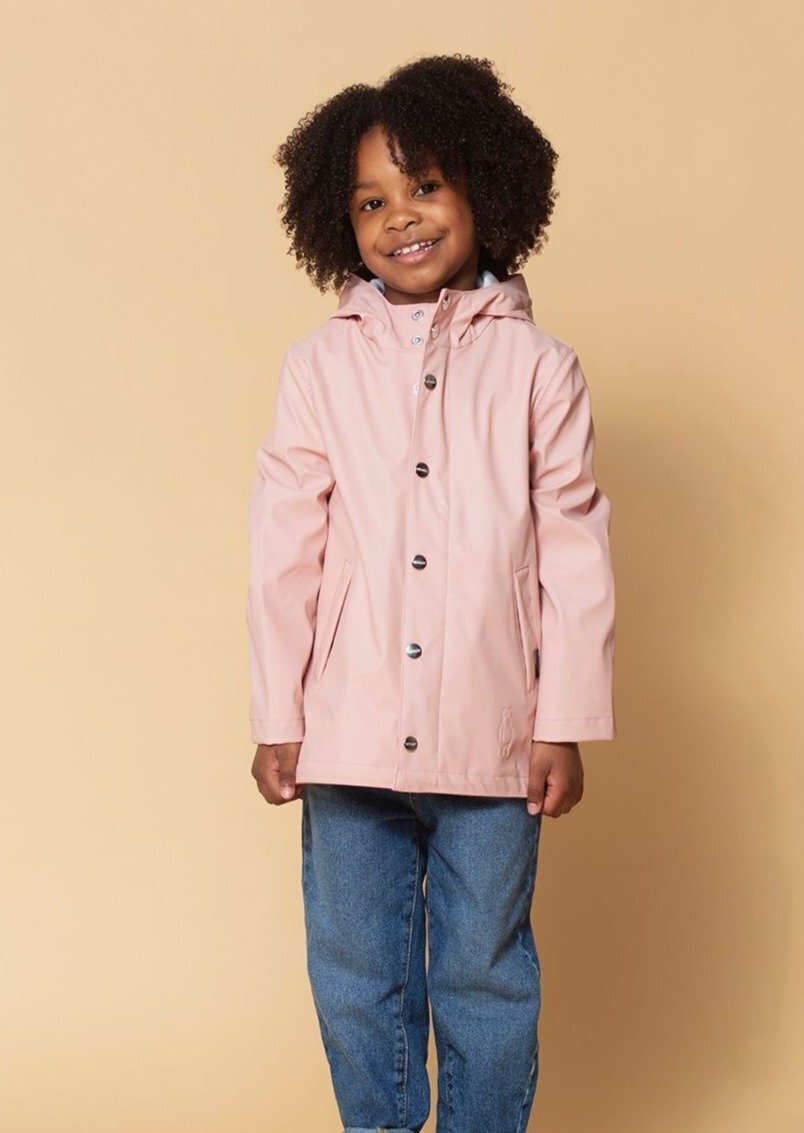 Gosoaky kids
Since 2015, Amsterdam-based brand Gosoaky has been protecting the perfect solution for the inclement rain showers that are becoming increasingly heavy due to climate change. The mackintoshes are waterproof and water-repellent so your kids can play in the rain without worrying! All jackets are handmade in a small certified factory in the north of Bejing, China. Moreover, the brand supports projects in Antarctica that protect penguins from global warming, overfishing and pollution. Shop Gosoaky at Juno.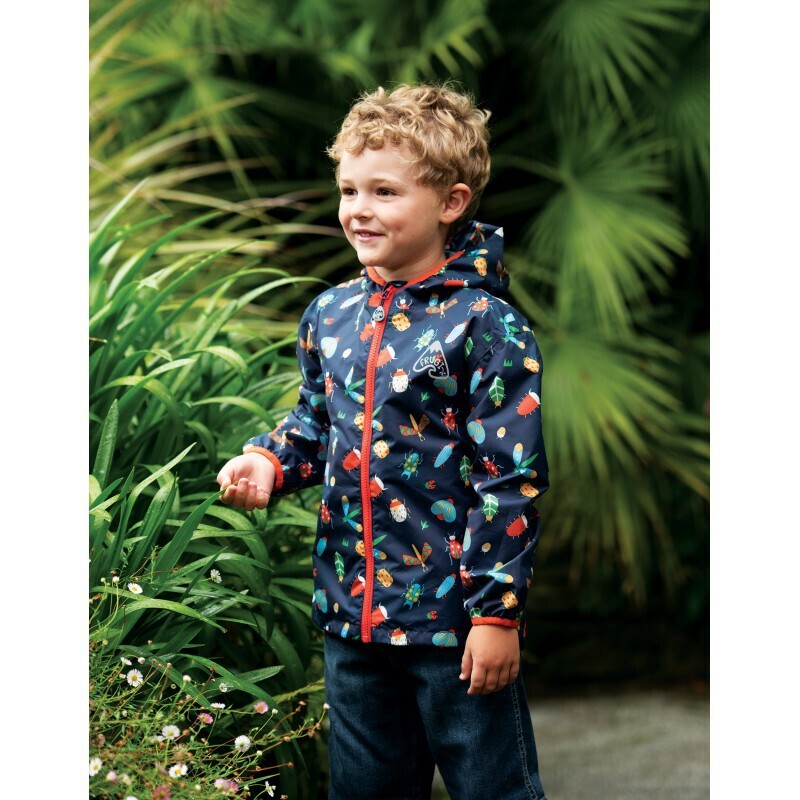 Frugi kids
Do you want to keep your kids dry during unexpected showers? At Doekjes en Broekjes in Leuven you will find foldable, water-resistant jackets for boys and girls from the brand Frugi. The jackets have great prints and give your kids a trendy look!
The jackets are produced in Turkey from 100% post-consumer recycled polyester. Are you looking for playful, comfortable and sustainable children's clothes? Then take a look at Doekjes en Broekjes in Leuven.
Shop Frugi at Doekjes en Broekjes
Cozy walks with your baby? This is a must-have!
Shop Frugi at Doekjes en Broekjes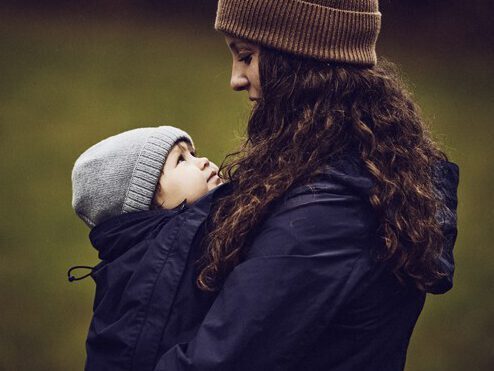 Mamalila raincoats with baby pouch
Do you like to walk through the woods with your baby? Then a baby carriage is not always convenient. Thanks to the Mamalila raincoats, you can carry your baby close to you on your belly or back, making walking together super easy. The handy carrying pocket and baby hood protect your baby well and provide the necessary comfort. The coats can also be worn without the pocket and are adjustable, making them suitable for use during pregnancy. Discover different models and styles of maternity raincoats at Doekjes En Broekjes in Leuven and BlaBloom.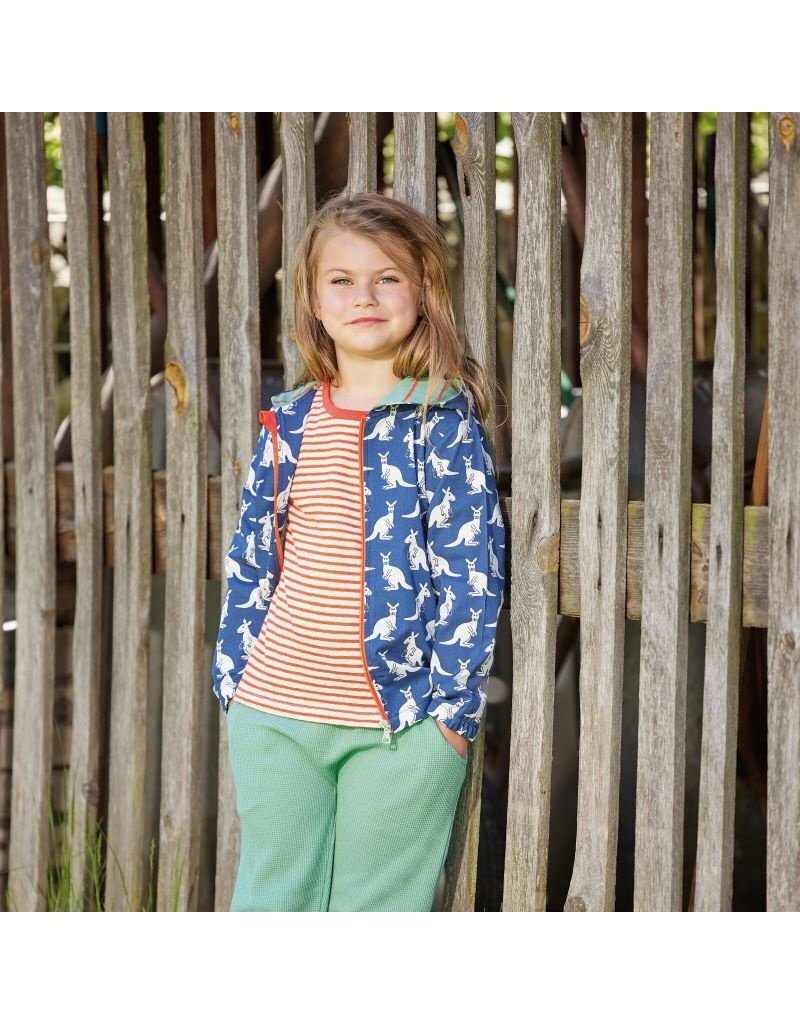 Zonnehoed
Zonnehoed in Zwalm is een ecologische geboorte- en gezinswinkel. Shop een leuke regenjas voor je kids in verschillende kleuren.
Second-hand Raincoats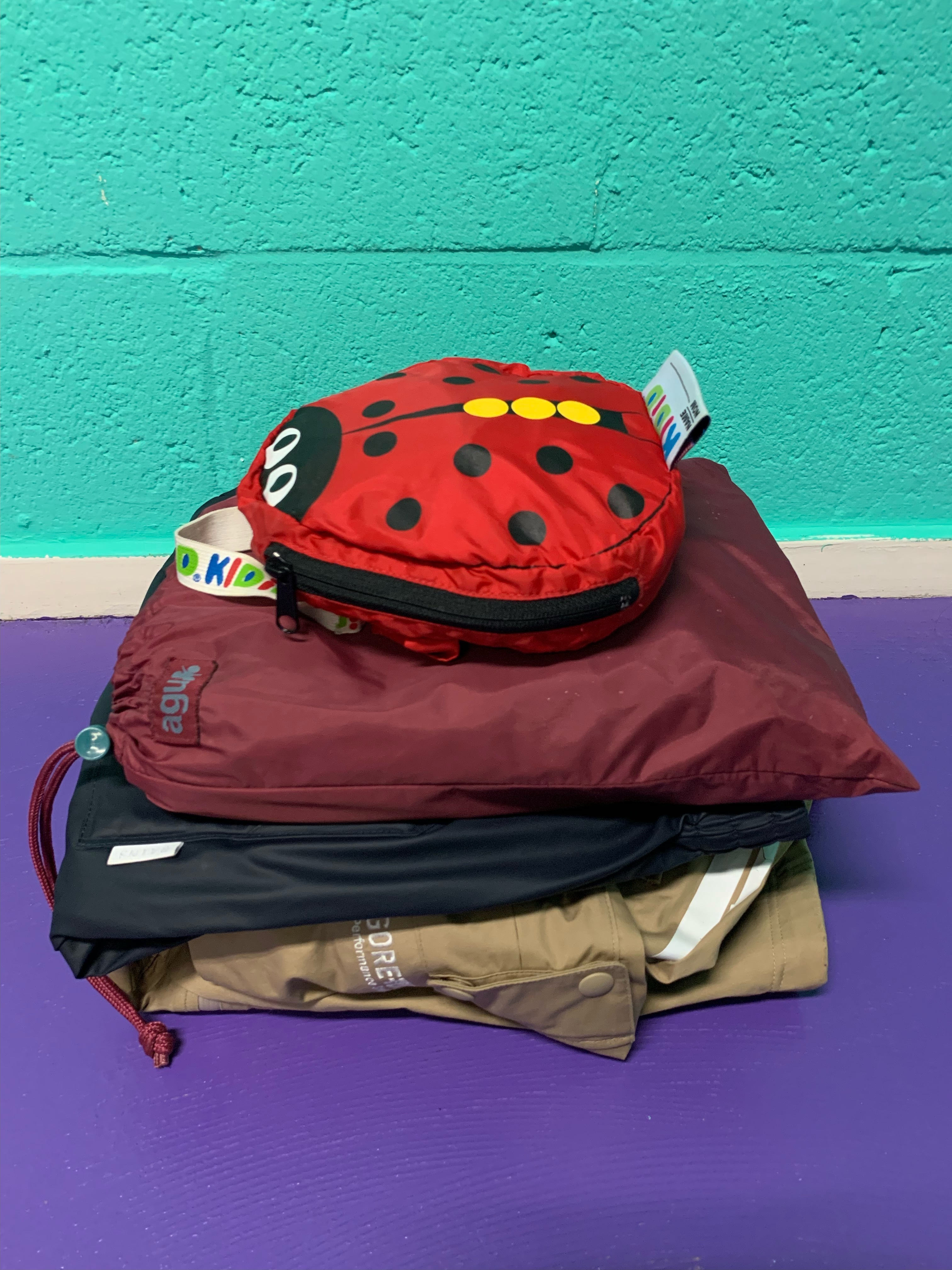 De Woensdagwinkel
De Woensdagwinkel, in Amsterdam-Noord, have an extensive second-hand collection for kids and adults. Currently, they only have cute raincoats, which you can see in the picture. The ladybird one for kids is super cute! They also currently have larger sizes for adults from different brands so it's definitely worth taking a look in this second-hand shop.
Want to discover more sustainable fashion in your style and budget? Then be sure to check out our shopping guide