Besides Tencel, there are also some other innovative fabrics that can offer sustainable solutions for the fashion industry. We would like to inspire you with a couple of initiatives!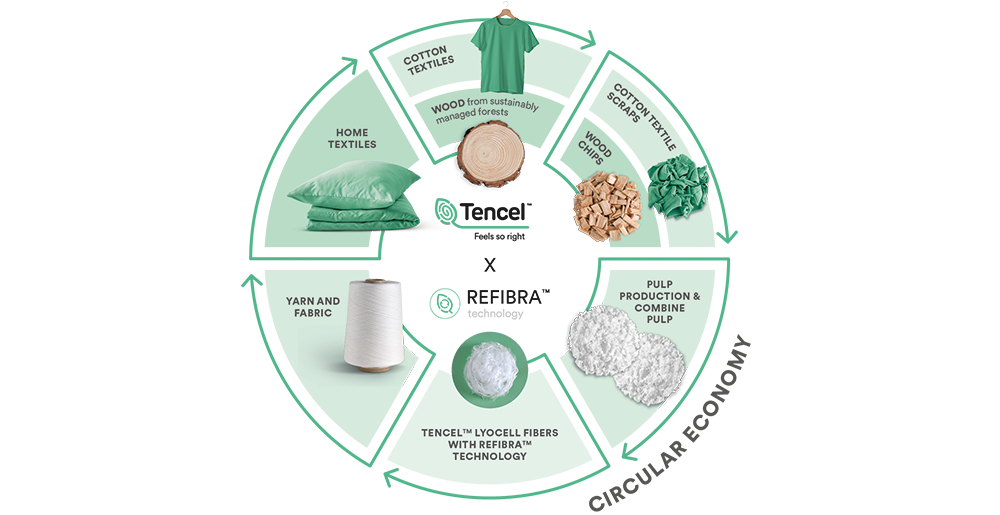 Lenzing Refibra
Lenzing Refibra seems to be particularly interesting, a technology from Lenzing in which cotton scraps from clothing production are upcycled. The composition of Refibra Lyocell will consist of 30% cotton pulp from scraps, and 70% wood pulp, providing a fiber ideal for fabrics and garments. Their goal is to use up to 50% of cotton scraps from post-production and pre-consumer waste. Something that seems promising for a sustainable fiber that reduces the consumption of trees from the forests.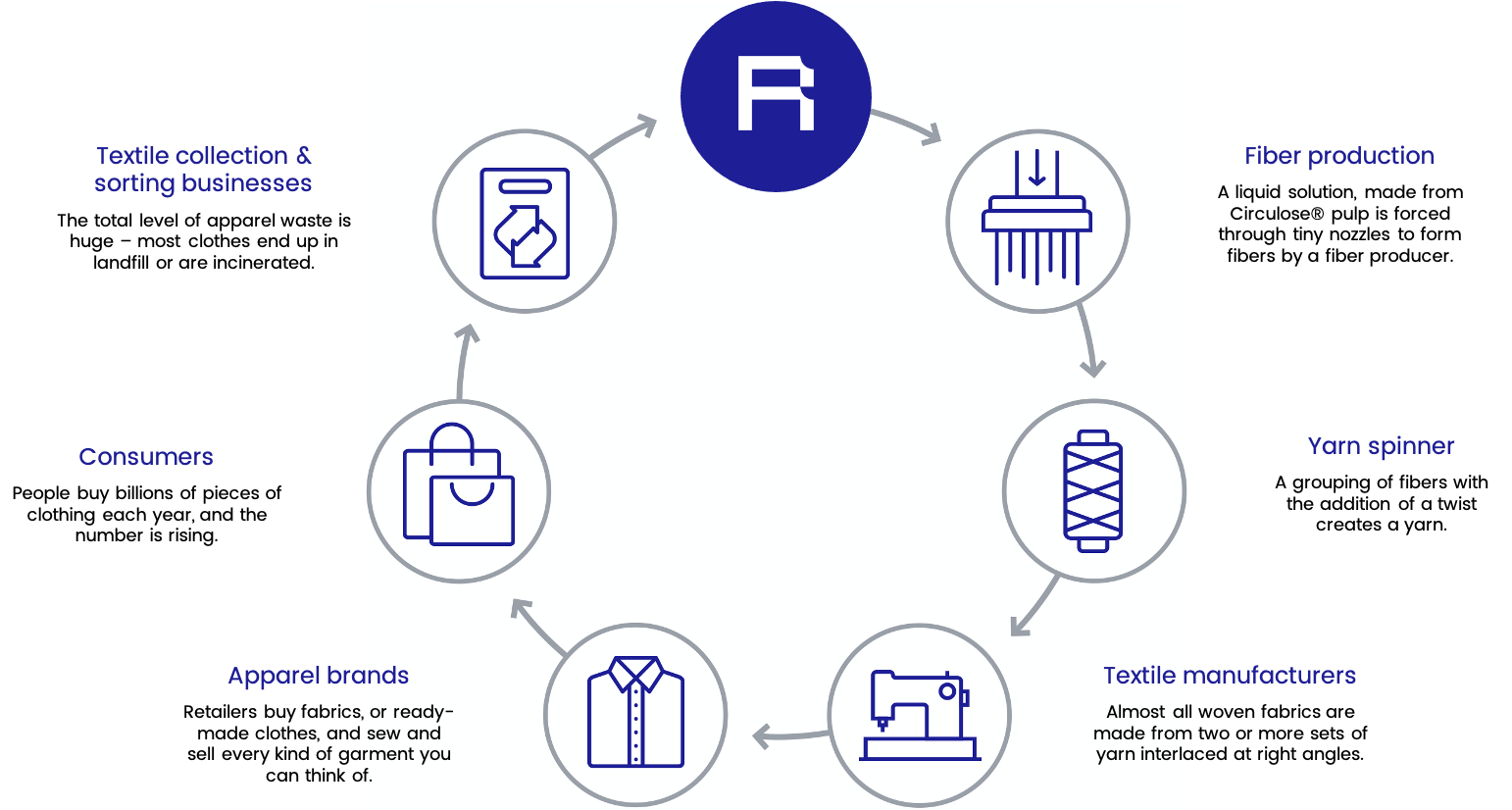 Re:new Cell
The textile recycling technology of re:newcell converts textile fabrics with a high cellulose content such as cotton into high-quality recycled soluble pulp, which bears the brand name Circulose®. To make this pulp, Sweden's Renewcell uses 100% textile waste, such as worn jeans and production residues. The process of turning this into a new material does not require chemicals that are harmful to the environment and the sheets of Circulose®, return to the textile production chain. Thus, the fibers get a second life and this recycled material can be a substitute for ​'new' materials such as cotton, oil and wood. So a circular material !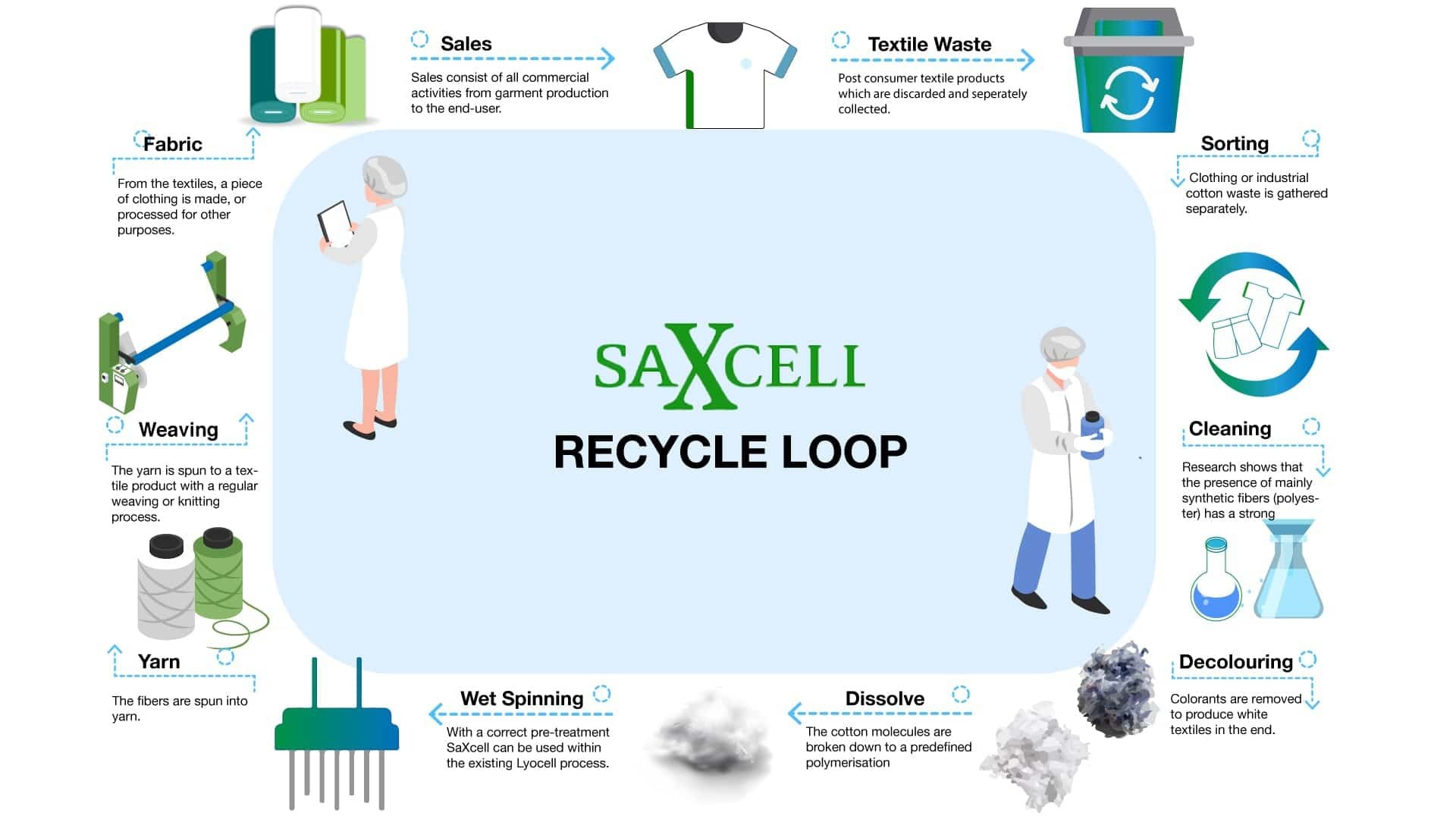 SaXcell
SaXcell, is short for Saxion cellulose and is a renewable raw textile fiber made from chemically recycled cotton waste. So this is also a circular textile! To make this recycled textile, first pre- and post-consumer cotton textile waste is sorted into a well-defined waste stream. Then this is finely ground and parts such as zippers and buttons are removed. Then the mixture is chemically decolorized and prepared for the wet-spinning process, which can be performed according to the Lyocell process. In the wet-spinning process, a filament (endless thread) is created, which can be chopped to the desired length. This creates fibers that can be made into cloth in further processes such as spinning, weaving or knitting.
Because SaXcell uses chemical recycling, they can also use worn cotton to make the material. Not all SaXcell consists of 100% post-consumer cotton, but they can make it. The goal is that SaXcell will consist of only post-consumer waste in the future.
Is lyocell more durable than viscose?
Lyocell is considered a sustainable alternative to viscose (= another fabric made from plants). For the production of viscose, the chemical solvent sodium hydroxide is used. For making lyocell fibers (from wood to cellulose), no harmful solvent ends up in nature because they can always reuse the solvent amine oxide used.

Global lyocell production was 415.6 kilotons in 2018 and is expected to increase to 745.9 kilotons in 2027. Lenzing AG is without a doubt the largest producer of lyocell.
Also read:
Is Lyocell an eco-friendly solution for the fashion industry?
What impact does cotton have on humankind and the environment?
The story behind your leather handbag and shoes