24 April 2013, 1134 people died at the Rana-Plaza disaster occurred in Bangladesh. A tragic event that opened the eyes of many. Many fashion brands and retail chains produce their clothes in developing countries under very poor conditions for the workers. Sexy and affordable fashion, loses its beauty.
Therefor, the British Carry Somers therefore founded Fashion Revolution, an international movement that demands transparency from the fashion industry and calls on consumers to become more aware by asking themselves who made their clothes. In the weeks running up 24 April everyone is campaigning for transparency and a better live for garment workers.

There are many factors that can be improved in the fashion industry. Just think of the unsafe factory buildings, sexual harassment, uighurs in forced labour and concentration camps in North Korea. We will take you through the often ignored problems in the fashion industry with some documentaries and articles that will give you a new perspective on your wardrobe.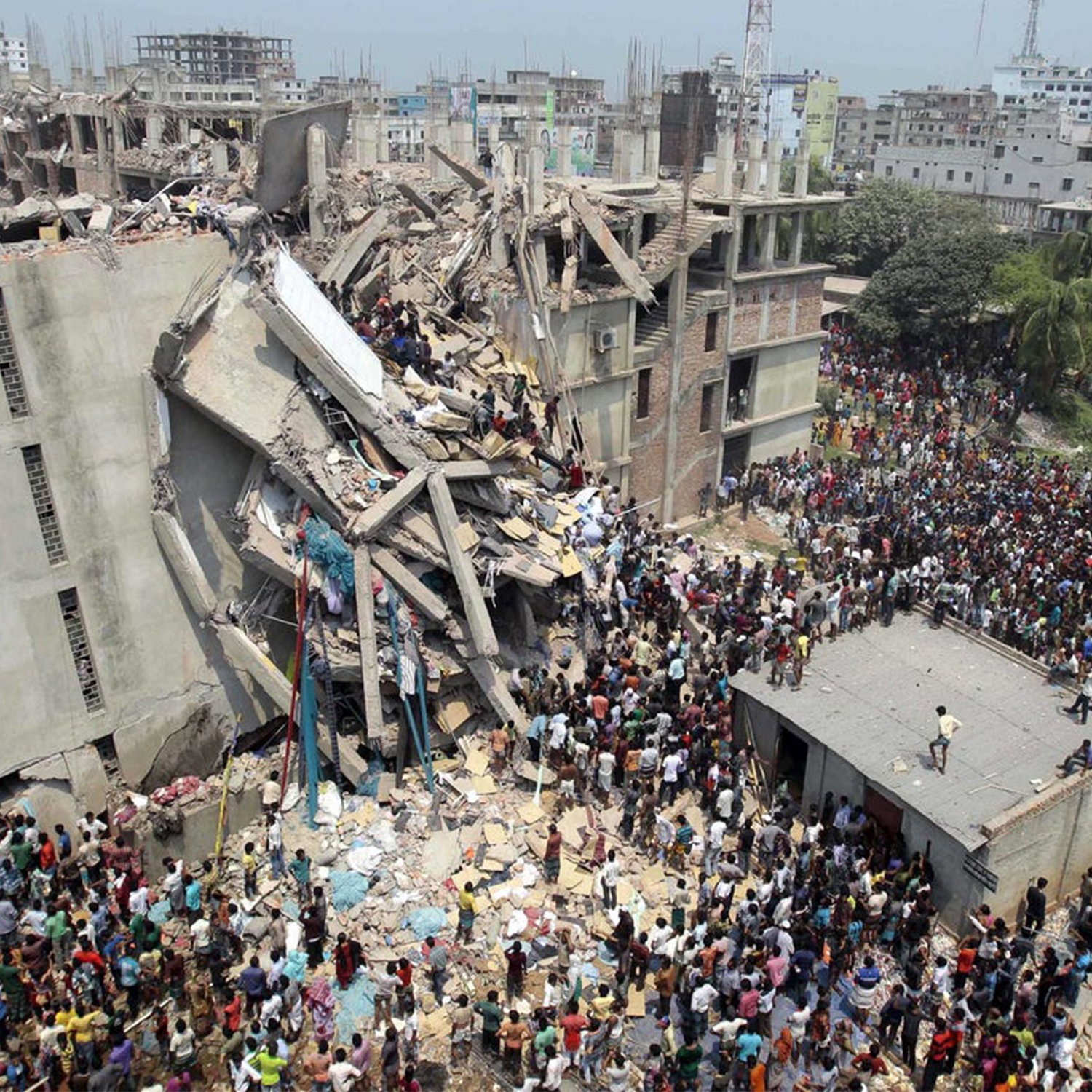 How unsafe are factory buildings?
Safety first
Unsafe factory buildings are a major stumbling block in developing countries. Spaces without windows, wiring that hangs loose from the ceiling and waste everywhere. This is just a small list of the things you come across in factories in producing countries in Asia, (North) Africa but even in Eastern-Europe. The workers are intimidated and exploited. Imagine working at 35 cents an hour for 14 hours a day…
"Cheap clothes are not cheap" ​"Someone always has to pay for them. And that someone is a worker." Executive Director Kalpona Akter of Bangladesh Center for Worker Solidarity
This 2013 documentary tells you more about the problems of unsafe factories. Let yourself be carried away to Bangladesh and discover it for yourself… Watch Fashion Victims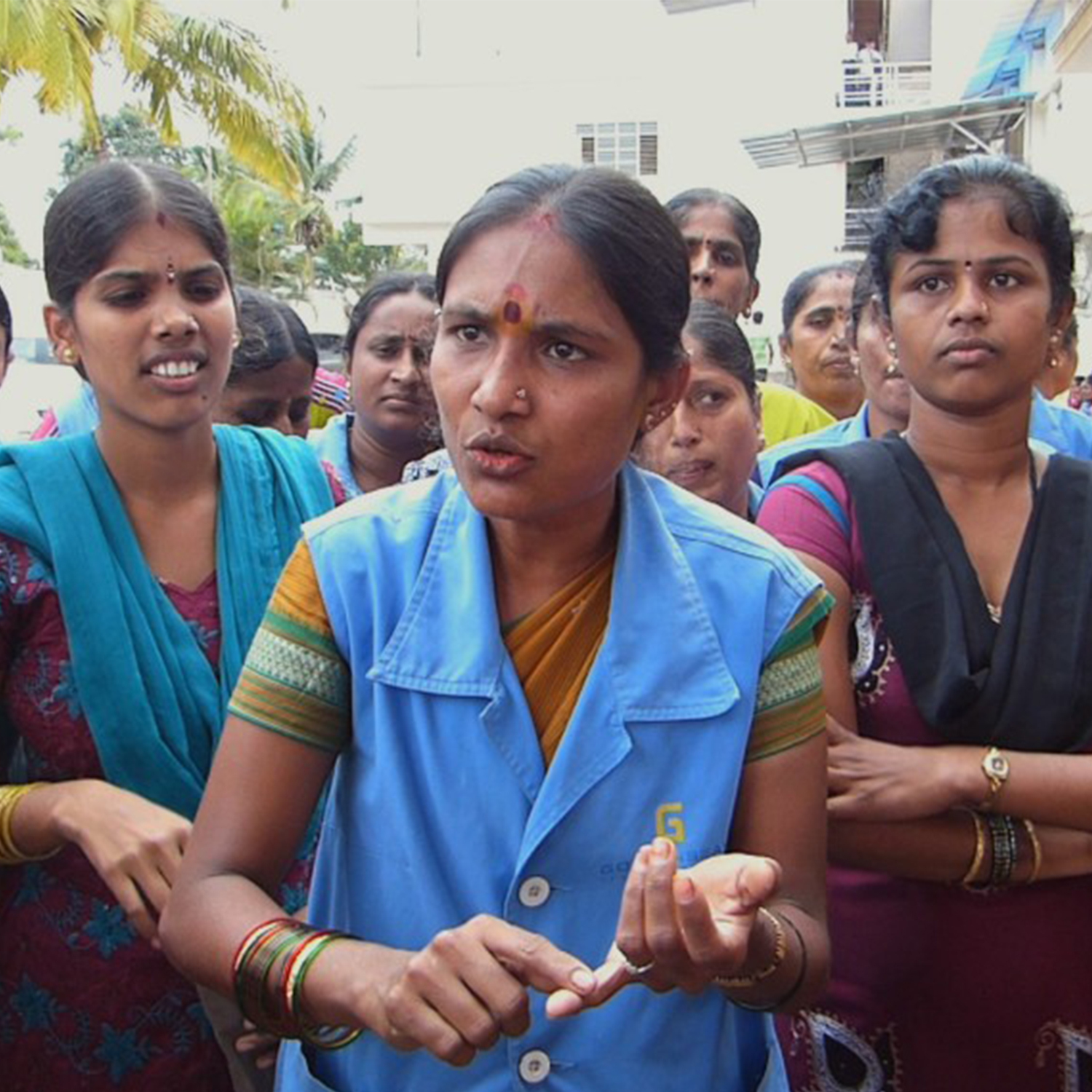 2. The Seams of the Skin
Female empowerment for better workingconditions
The seams of the skin (English subtitles) is a documentary from the same year. It is made by two women who tell about the lives of two workers who work in textile factories in India. Feminism is assured because these women are not afraid to stand up for a better future.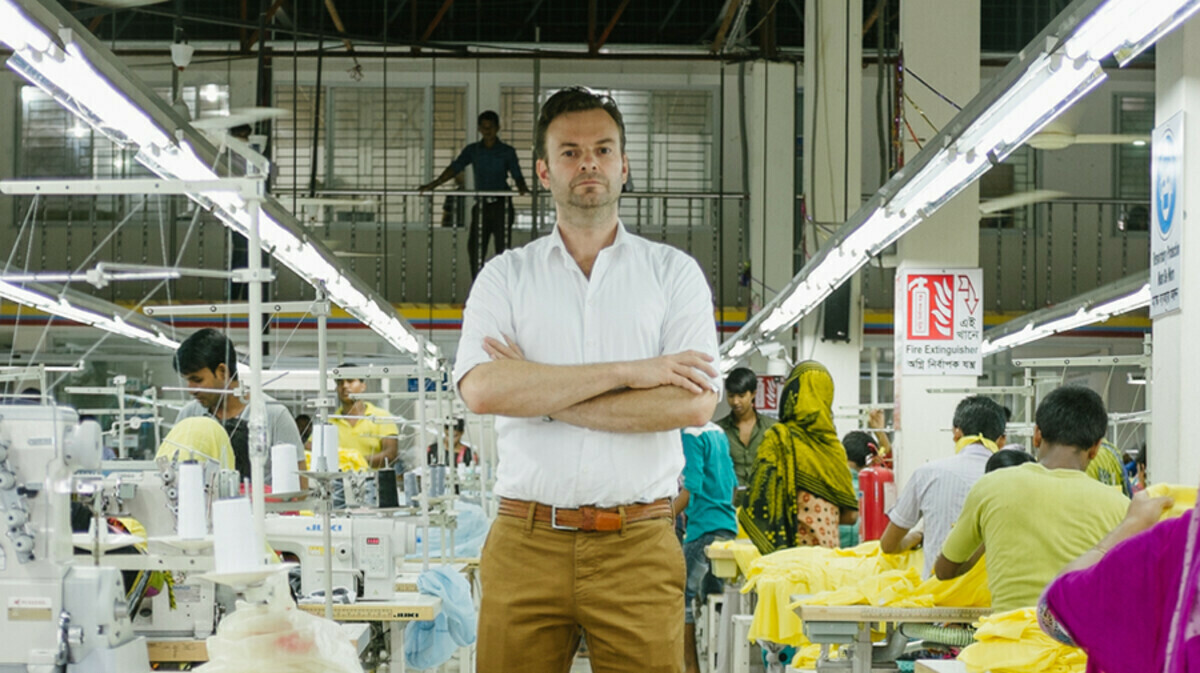 3. De Slag op de Klerenwereld
Is a Fair Wear Foundation label sufficient to guarantee a child labour free production?
De slag om de klerenwereld is a Dutch documentary. Teun van de Keuken goes undercover as a textile trader and discovers the distressing circumstances of workers. (only available in Dutch).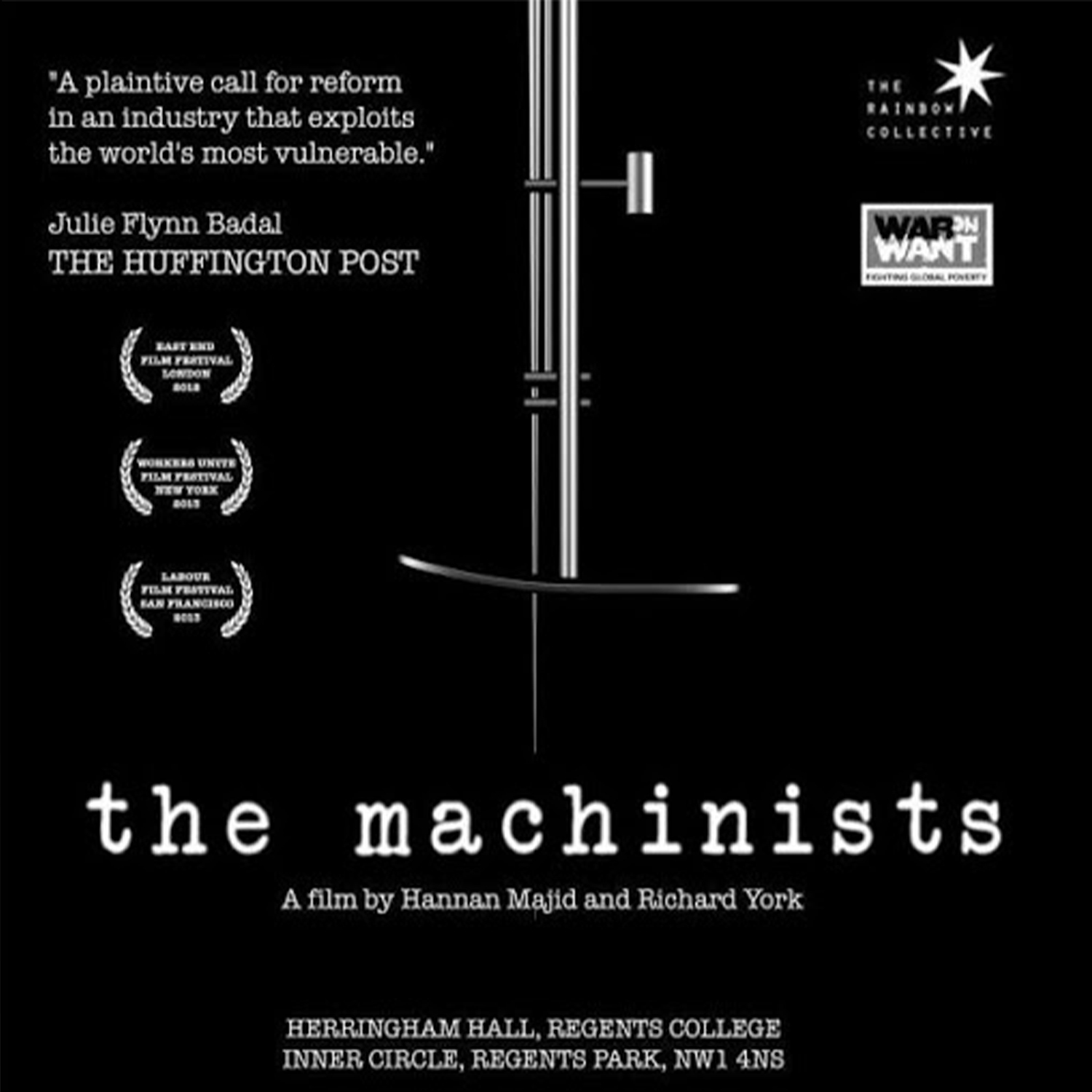 4

. The Machinists

Rahul Jain has succeeded in depicting the textile industry in an unprecedented way, or should I say in sound… In The Machinists (English subtitles) he uses a voice-over and music in combination with images to give a different view on the textile industry in a harsh but at the same time sensitive way.

Unfortunately, sexual harassment is still common practice.
Respect is a very important value. Unfortunately there are factories in India and Africa, where women are forced into sexual intimacies. 80% of the workers in Bangladesh admit that they have experienced sexual harassment of some kind, a disgustingly high figure.

"The production for Lee Cooper and Wrangler. Two very well-known names in the fashion landscape. At their factories in Africa, the scandal occurred that the women were forced into sexual intimacy in order to keep their jobs."
Read all about this scandal in (English) The Guardian or at APS news.
Forced labour in the hidden chain of multinationals still exists.

Human rights is an unprecedented concept in China where Uighurs work in forced labour in so-called training camps. This is the case with the textile giant Huafu, they work for brands such as Adidas, Abercrombie & Fitch and H&M. The Chinese factory bosses believe that military exercises and thought transformation are not forced labour, but the chance to give the minority groups the chance to adapt to the Han Chinese. Read more about it here…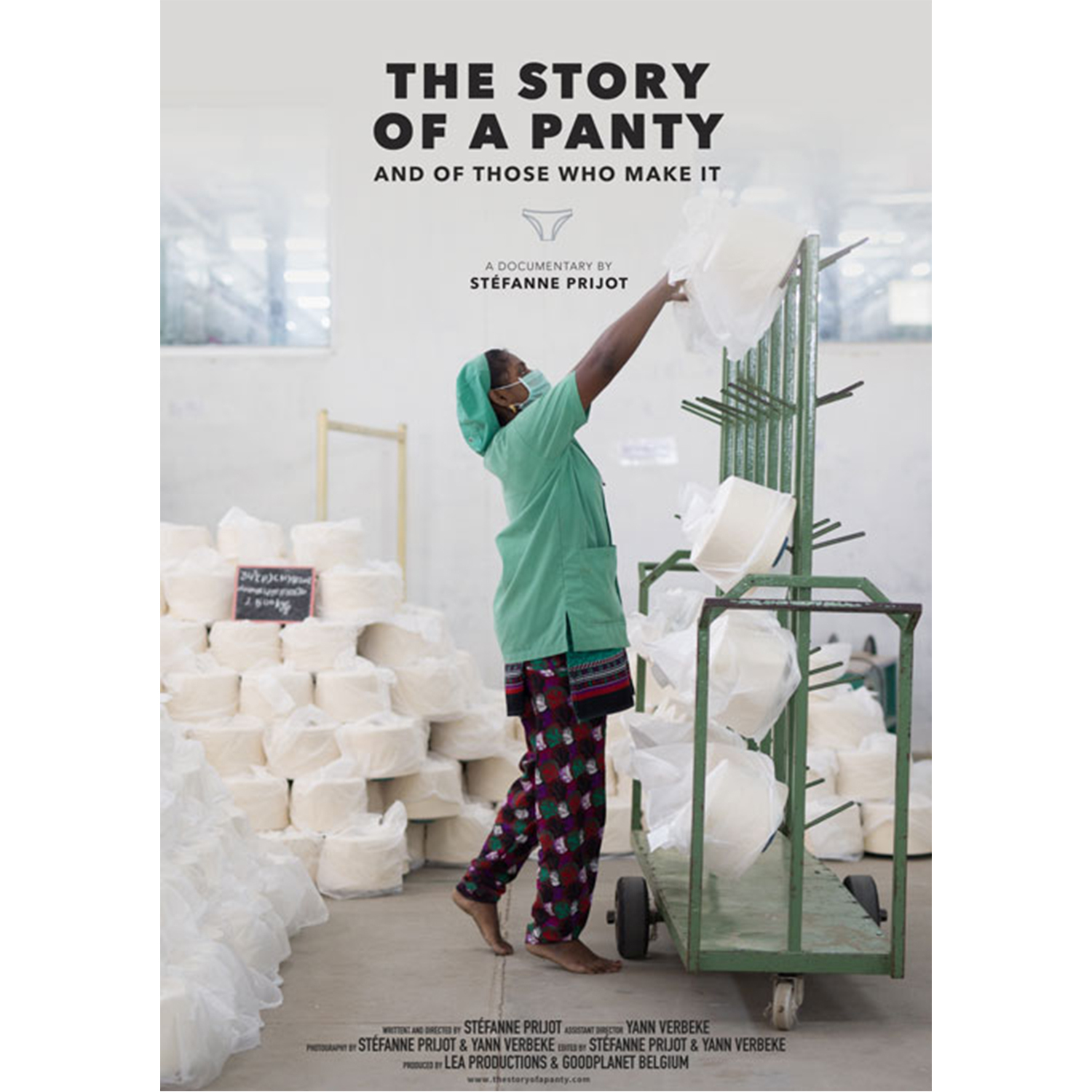 5

. The Story of a Panty

The Story of a Panty gives a unique view on the life of 5 women. Not just 5 women, they are all connected by one thing. The process that precedes the making of knickers ​'underpants'. Digging deeper in the supply chain then just the final step where a garment is sewn together. Have you thought about who makes your clothes and in what circumstances?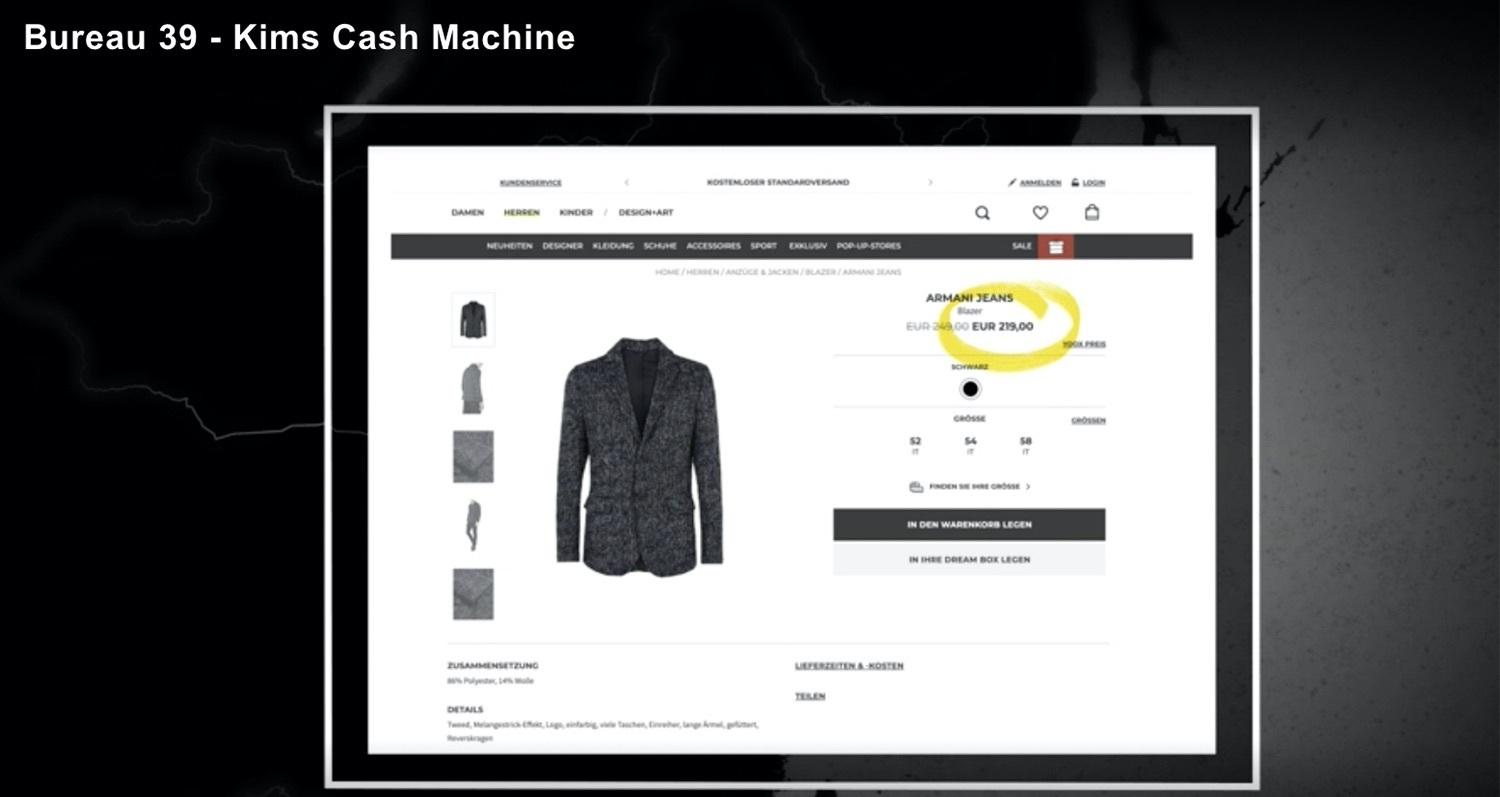 6. Dollar Heroes
North Korean forced labourers set to work for European (luxury) fashion.
Office 39 is where Kim Jung-un makes his living. On top of that they also venture to supply cheap labor for construction to neighboring countries and construction projects in the west. Research by Remco Breuker, among others, has shown that a whole spectrum of illegal practices has been developed to maintain his standard of living and his regime.
Especially in China North Koreans are doing forced labour in garment factories. But the Dutch documentary also reveals that Chinese factories outsource stitching to concentrations camps inside North Korea.
The English documentary Dollar Heroes tells you more about the illegal and often unprecedented practices of North Korea. From minute 50 you can see which clothing brands have become involved in this problem: until 24 April you can watch this film in Dutch on VRT now.
Fast Fashion is toxic
When colors lose their brightness
A new look at your wardrobe, that's what you'll get after watching these documentaries. They take you on a journey through the fast fashion pollution problem. What's on this fast menu? Chemical production processes, irresponsible dumping of toxic waste and a high portion of CO2 on your plate. Do you still feel good in your clothes?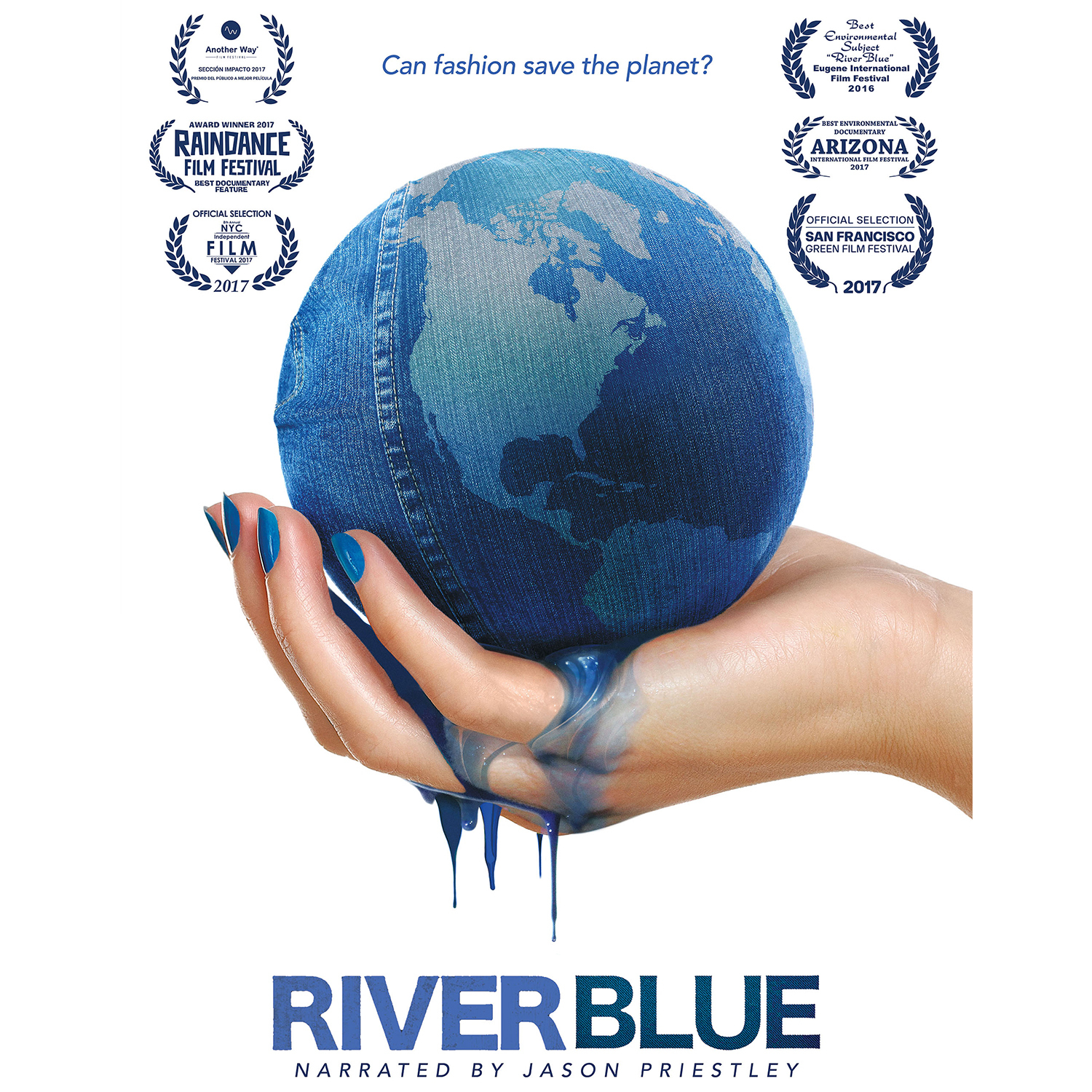 7. The River Blue
Irresponsible dumping of toxic chemical waste
The River Blue will take you on a journey around the world. Too bad this isn't a pleasure trip. You discover the dirty secret behind how clothes are made. More specifically our most worn garment, the jeans… You will see shocking images of heavy chemical production processes and the irresponsible dumping of toxic chemical waste.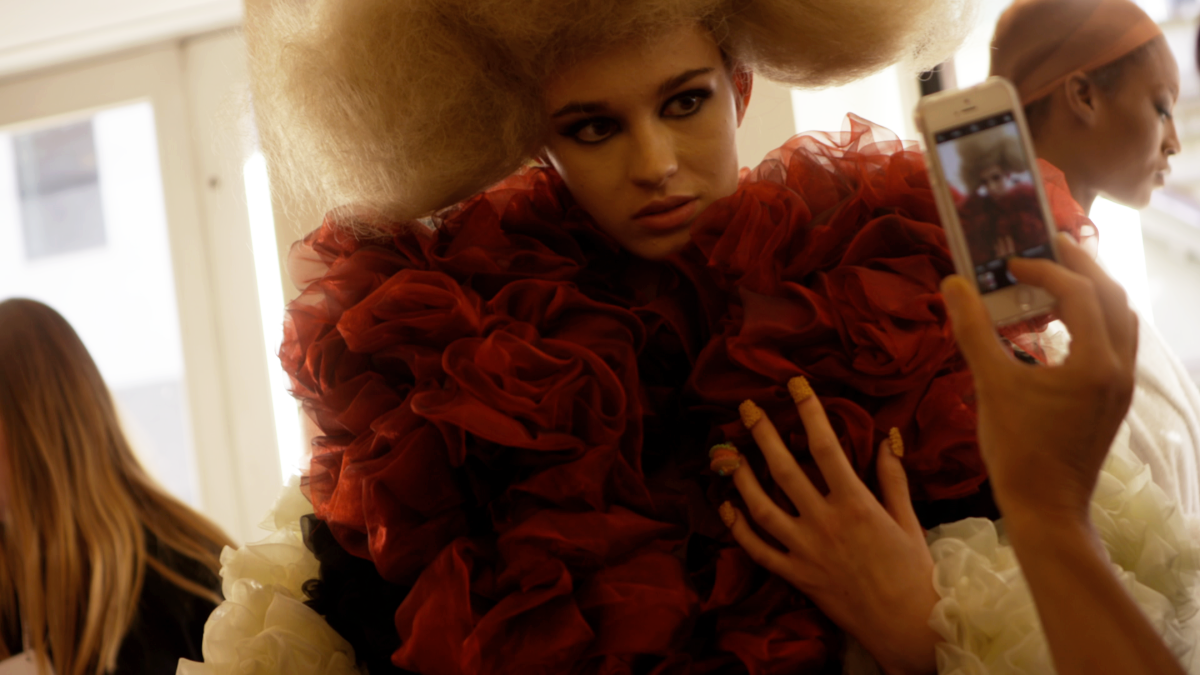 8. Future Fashion (NL)
One third of all clothes produced end up burned or in landfill.
Did you know that 100 billion garments are produced every year? This is a huge number, only two-thirds are sold. The other garments are shredded or burned. The system of the Fast Fashion is polluting and produces 10% of the worldwide CO2 emissions. Future Fashion (NL) is only available in Dutch.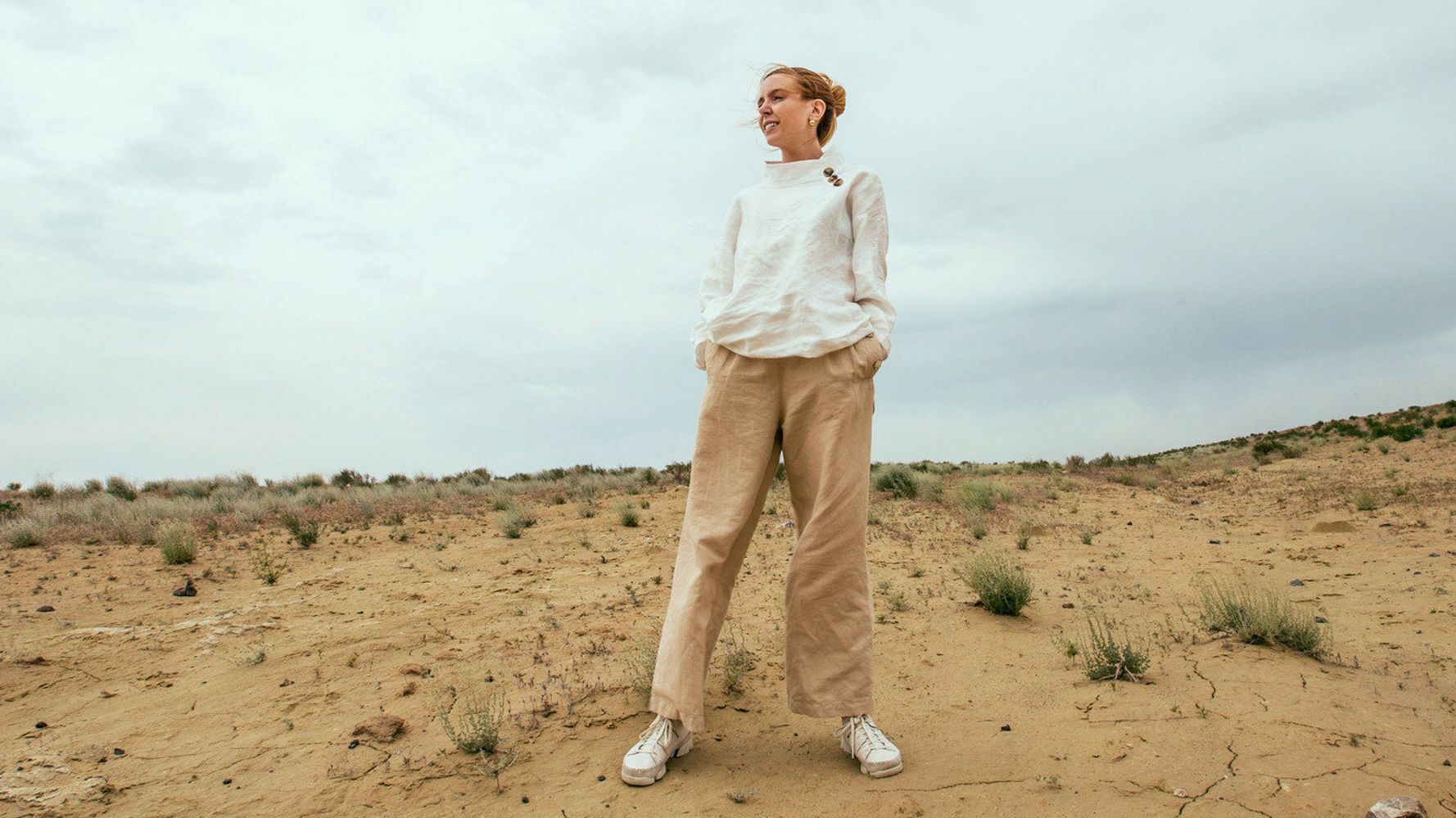 9. Fashion Dirty Secrets
15000

litres of water needed to produce cotton of

1

pair of jeans

Fashion Dirty Secrets. A documentary made by Stacey Dooley in which she tries to show how polluting the fashion industry is for our planet. Prepare yourself for new facts such as that it takes 15000 liters of water to grow the cotton for your jeans.…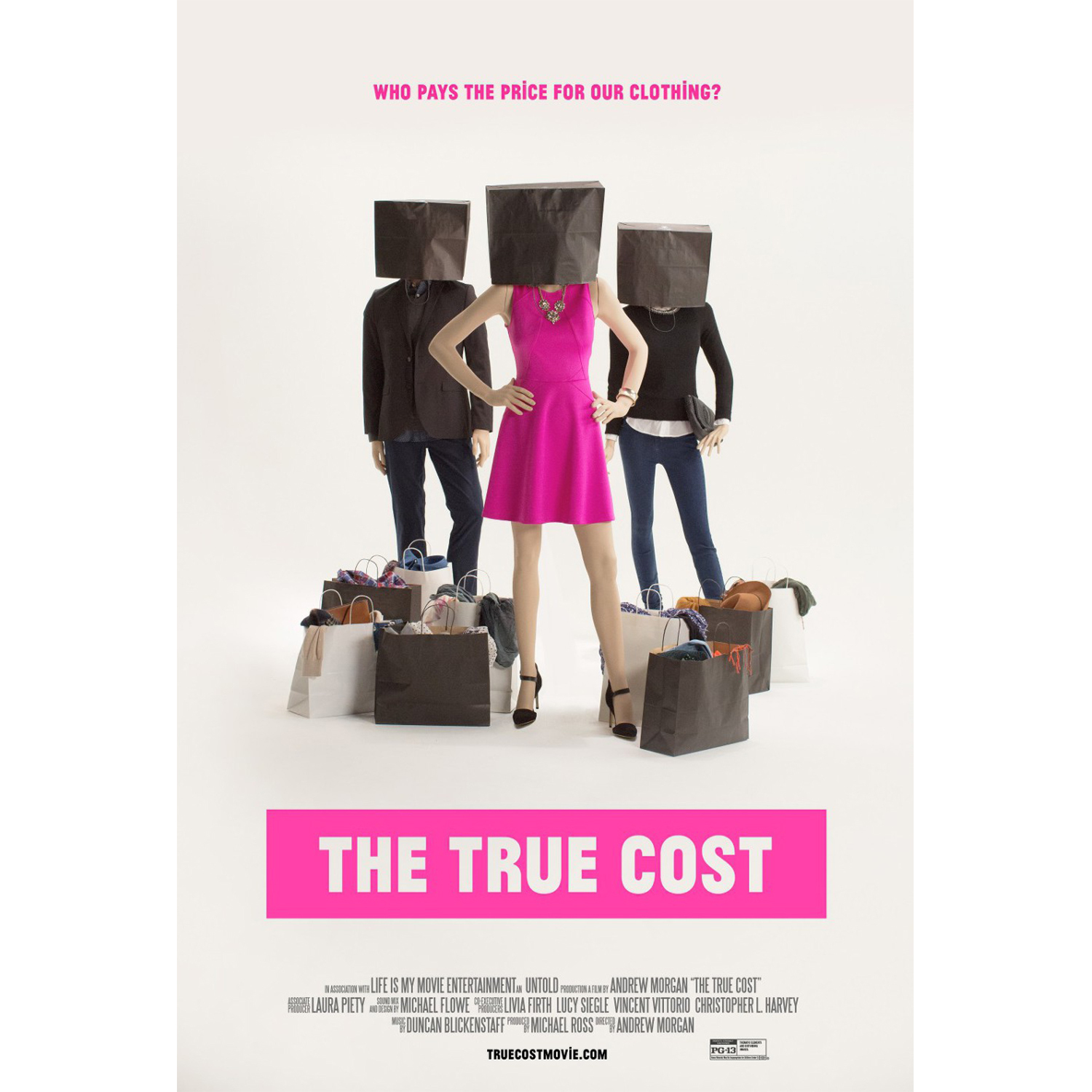 10. The True Cost
The impact of gmo cotton production on farming communities is an eye opener
True Cost is a documentary that has made a sharp analysis of the impact of discounts to the trend of seeing fashion as disposable. What is its impact on people, society and nature? The whole fashion system is questioned.
"

Sustainable shopping as a means to shift employment from unfair to fair", Niki de Schryver, Founder

COSH

!

After watching the previous documentaries, you will undoubtedly have some questions. You saw that workers in the textile industry have to deal with unsafe factory buildings, poor working conditions, sexual harassment… Nature also has to endure a lot, for example by colouring textiles. Is it better if I don't shop? The answer is no, you have to shop sustainably. That way you make sure that the workers in textile factories get a fair wage and have good working conditions. Will you help us to make the new trend of 2020 sustainability?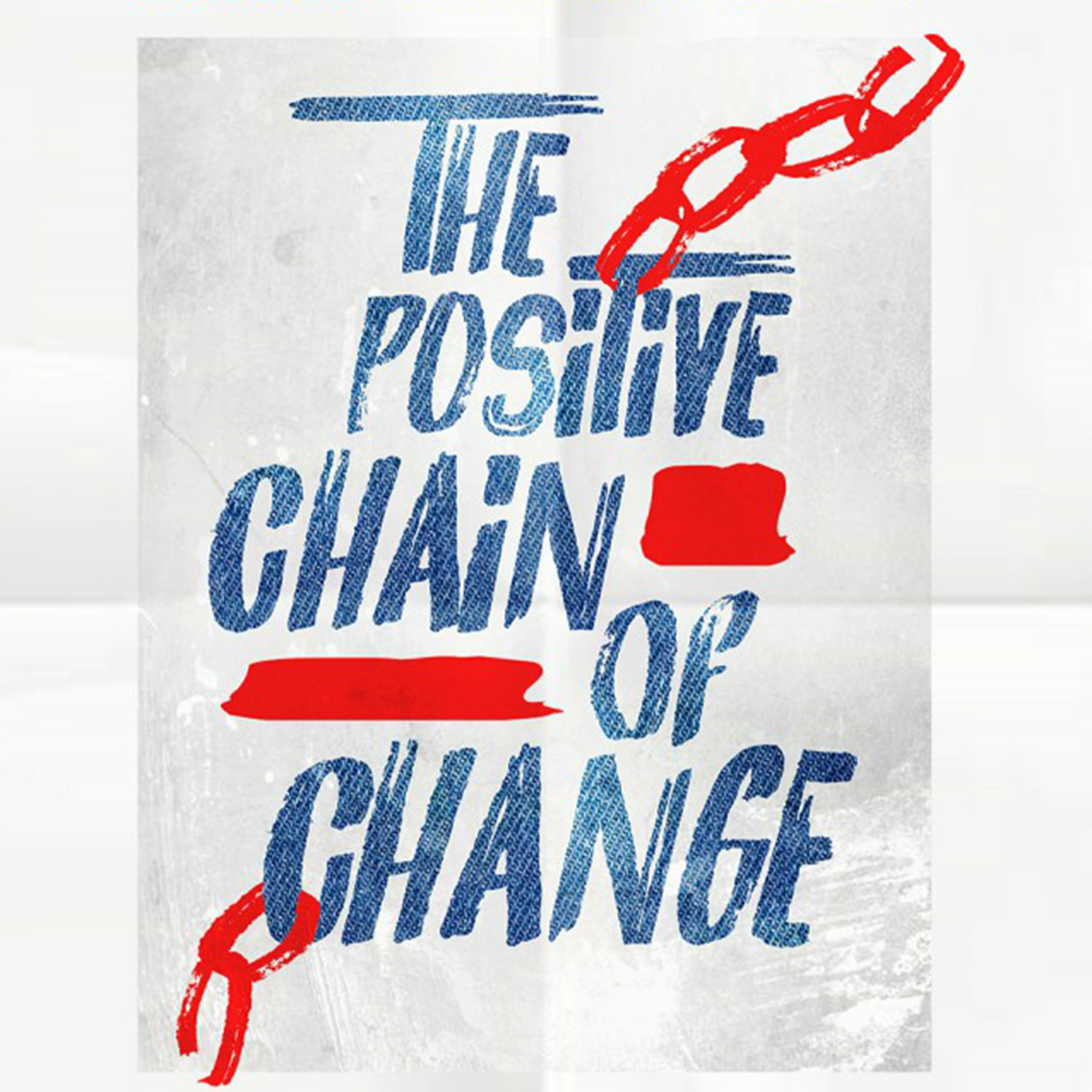 11. The Positive Chain of Change
Positive movements in the fashion supply chain.
The Positive Chain of change shows what fast fashion is doing, but also shows sustainable alternatives that are emerging in The Netherlands. Positive vibes with this documentary because positive changes are the central theme. (English subtitles)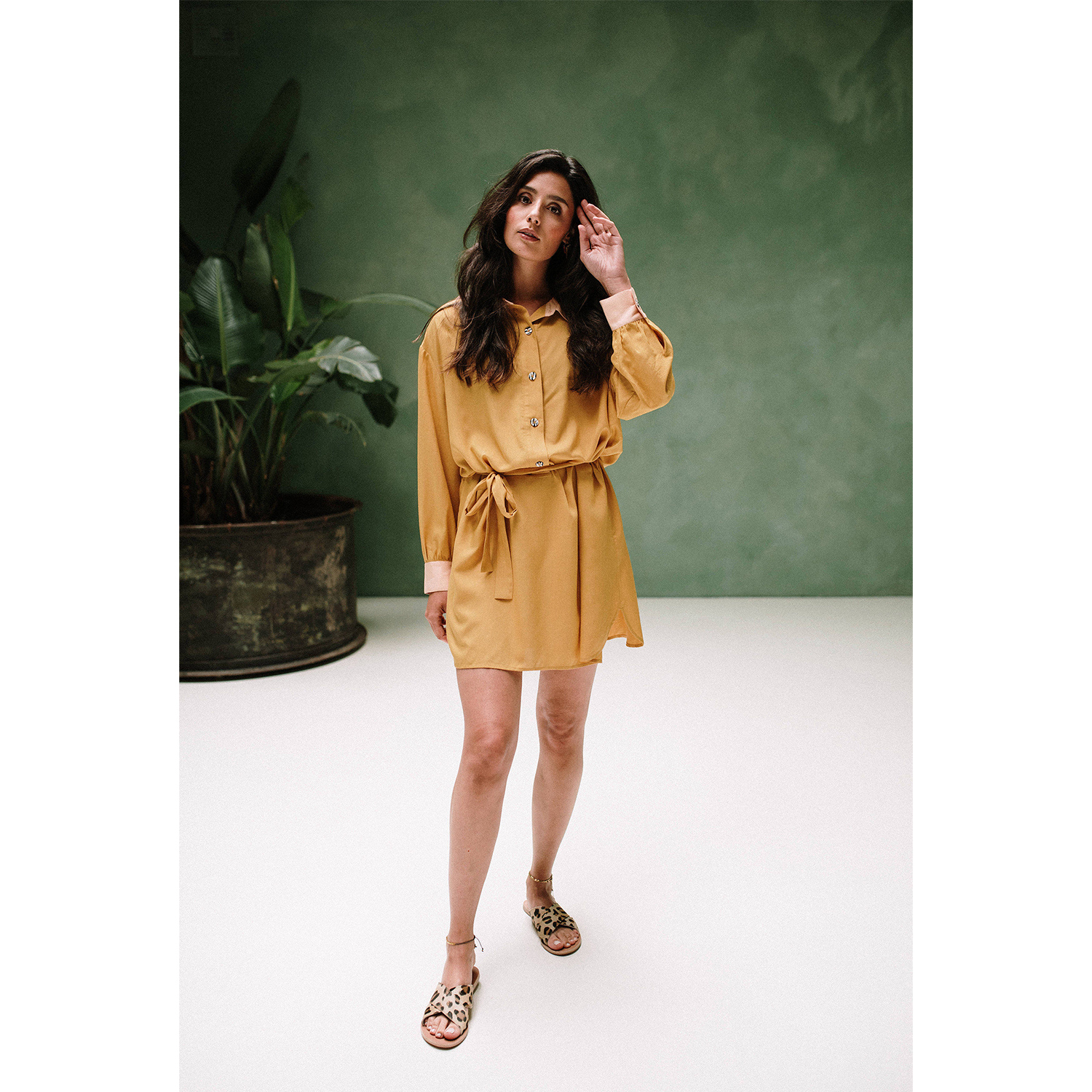 12. Taking Justice
How to produce fashion in an ethical and sustainable way
Janneke Honings and Judith van der Wolde produce their J‑lab3l collections in a special factory in India. Almost all employees are women, also in management positions. The employees receive a fair wage and sewing training is offered to young women. This way they can also dream and work for a good future. Even the factory invests in making production processes more sustainable. Discover how the brand J‑lab3l does this in Taking Justice.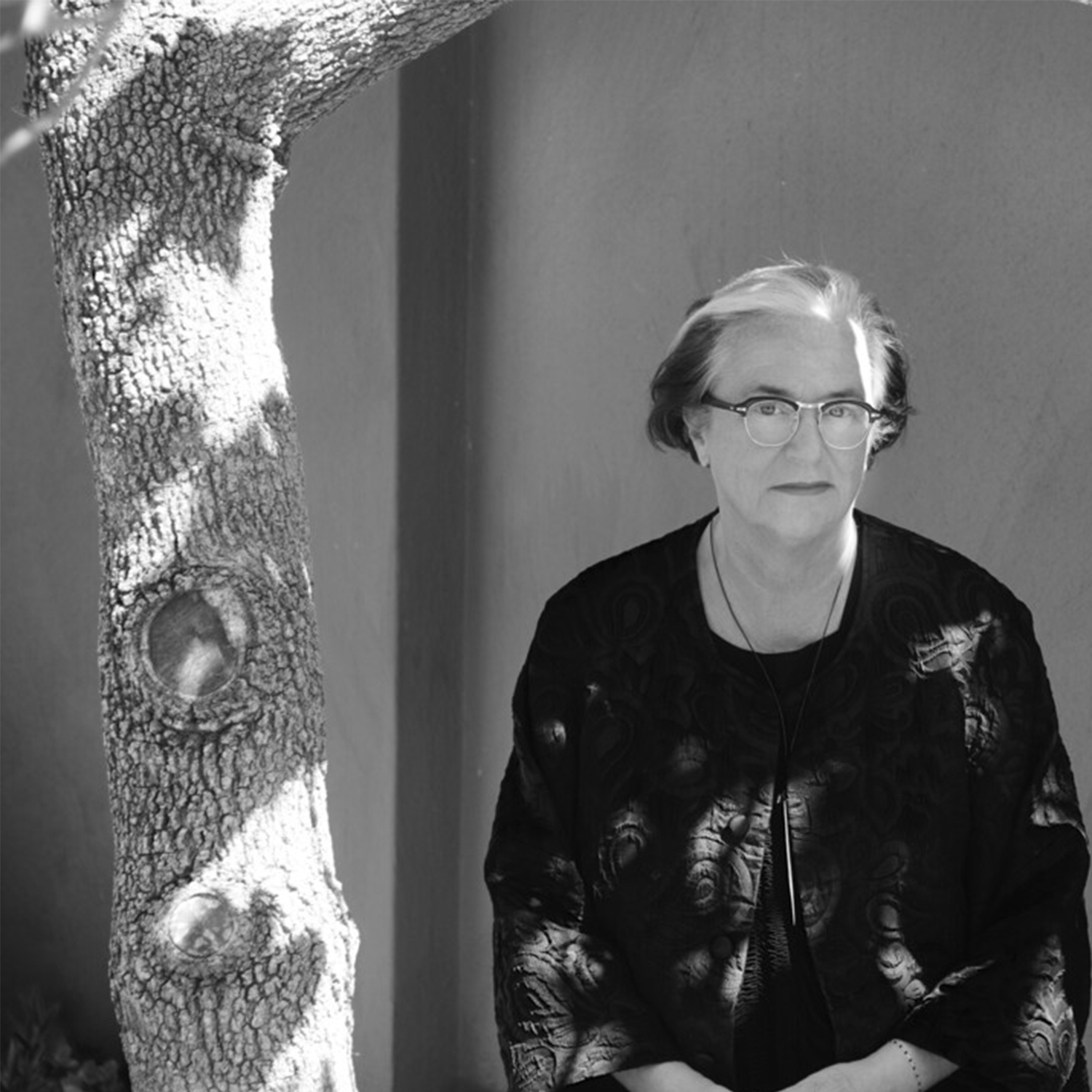 13. VPRO tegenlicht: Virus Vergezichten
What is the future looking like after Corona?
Trend Forecaster Lidewij Edelkoort is forced to stay in an abandoned hotel in Cape Town. VPRO Tegenlicht talks to her and to psychiatrist Dirk De Wachter from Antwerp. How do they see the future after this forced stoppage by corona? Find out more about the positive and negative consequences of the virus in Virus Vergezichten. (Dutch only sorry)
However you can listen Lidewij Edelkoort's podcast here on The Business of Fashion.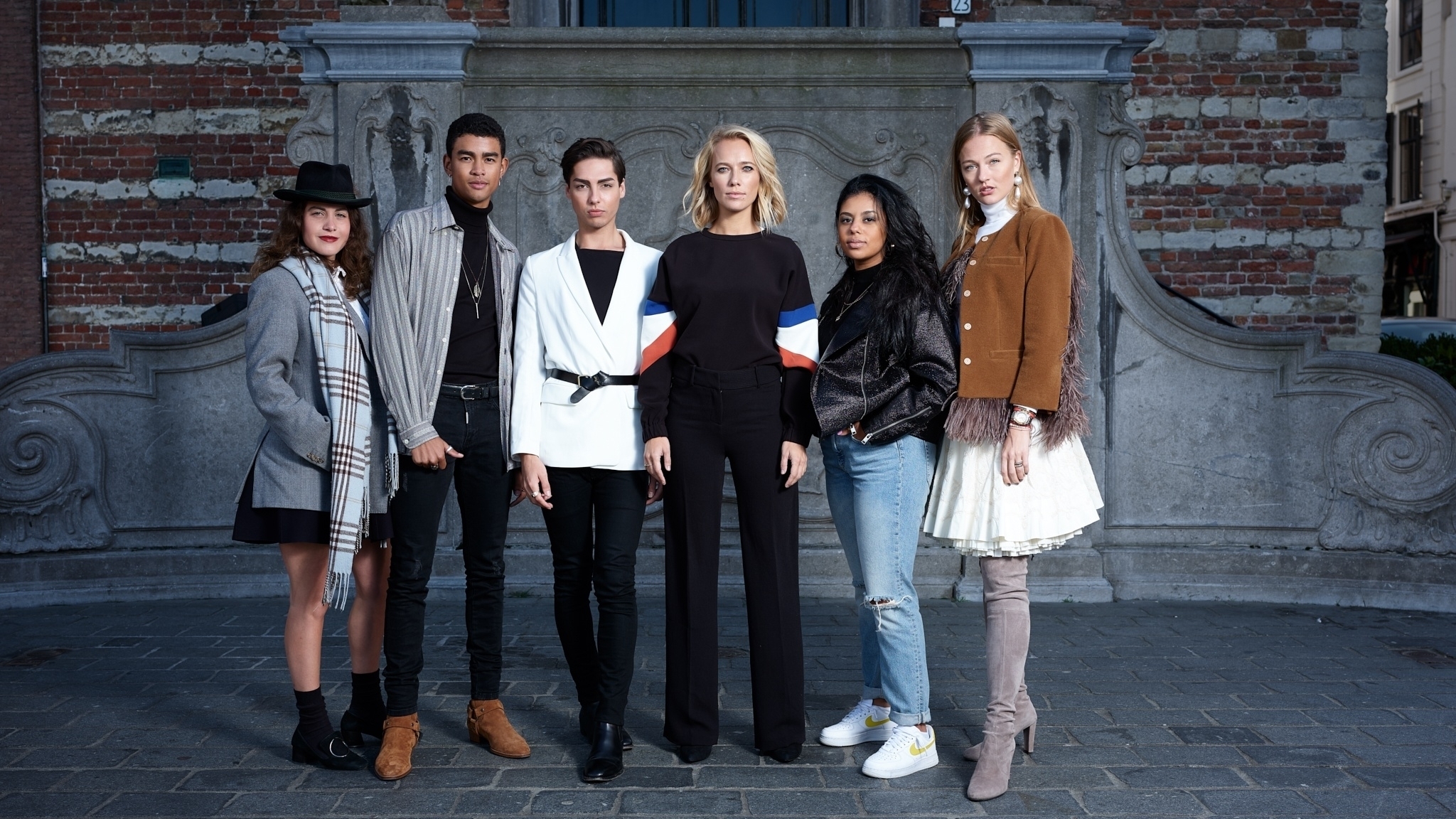 14. Screwed
What would happen if we put young fashion addicts to work in Myanmar's fashion industry?
Unfortunately, the reality show by Dutch TV-personality Jennifer Hoffman screwed is only available in Dutch.
Want to read more about the fashion industry? These books are your must read.