Unsure where to find sustainable denim? Feel like your quest for the perfect pair of sustainable jeans is never-ending? You've come to the right place! Read on to learn about 10 of the most sustainable denim brands and shops for women and men. From denim made from recycled cotton to Japanese and tailored denim, the perfectly cut and washed jeans are out there waiting for you! Curious? Keep reading!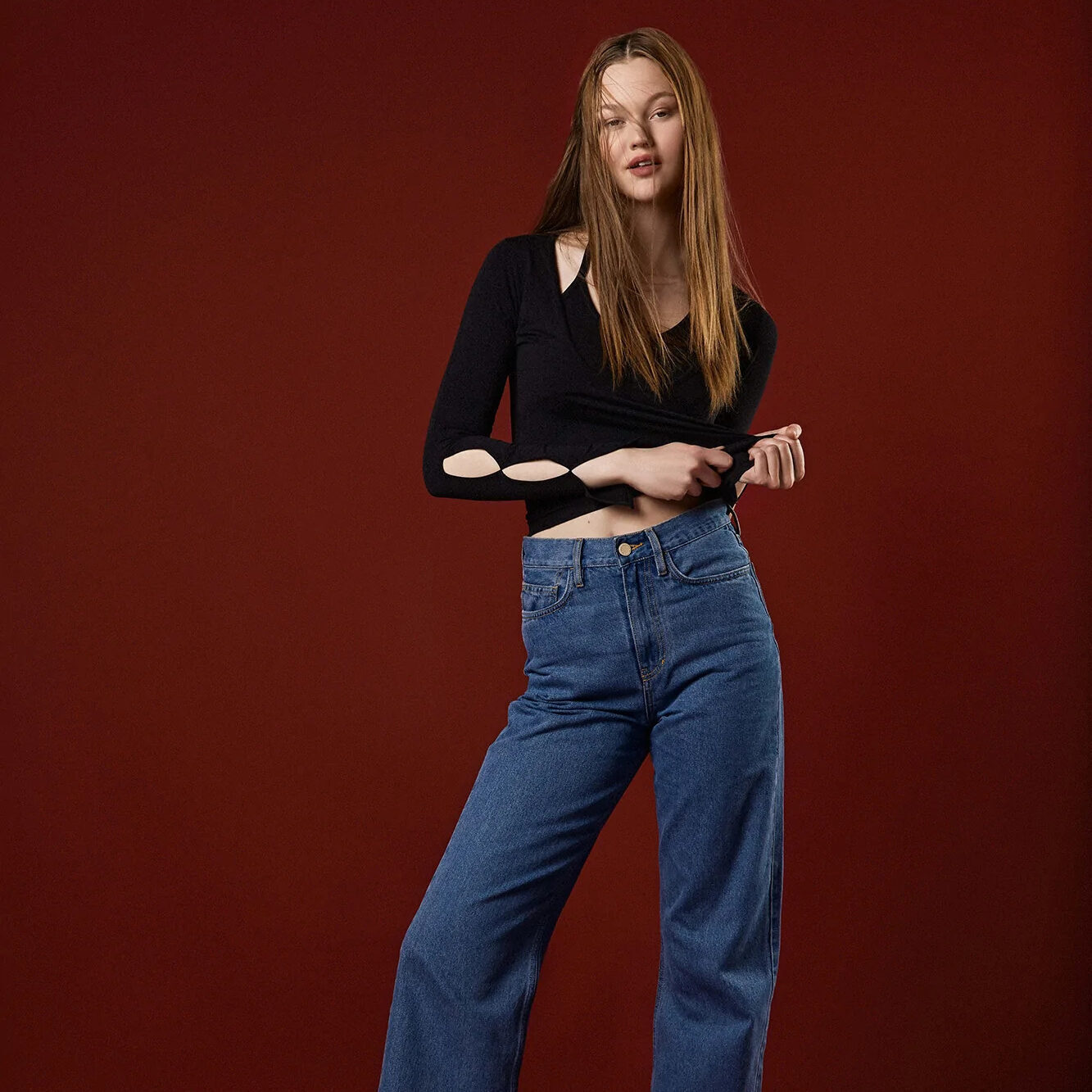 Jeans made from 56% recycled cotton
1

.

HNST

Jeans

HNST Jeans is a Belgian sustainable denim brand which focuses entirely on jeans made with a high percentage of recycled cotton. As their brand name already suggests, they produce honest jeans. Since Spring 2022, they have also started making t‑shirts from recycled cotton. Their jeans are made from 56% recycled content, of which 21% is post-consumer waste (non-reusable old jeans) and 35% is pre-consumer textile waste (leftovers from pattern cutting). HNST don't stop there though and are always looking for further ways to make their jeans more sustainable and increase the percentage of recycled content. Stay tuned for their collection of jeans, coming soon, which are made from 62% recycled cotton, along with other collections where special dyeing techniques have been used. The non-recycled content in their clothes is Greek cotton and Tencel. The entire production of HNST Jeans takes place in Europe.


Wondering if there is a pair of sustainable jeans for you in the HNST collection? You can admire all the different models for men and women at the HNST headquarters in Mechelen by appointment or shop at Supergoods in Mechelen, Ghent and Antwerp.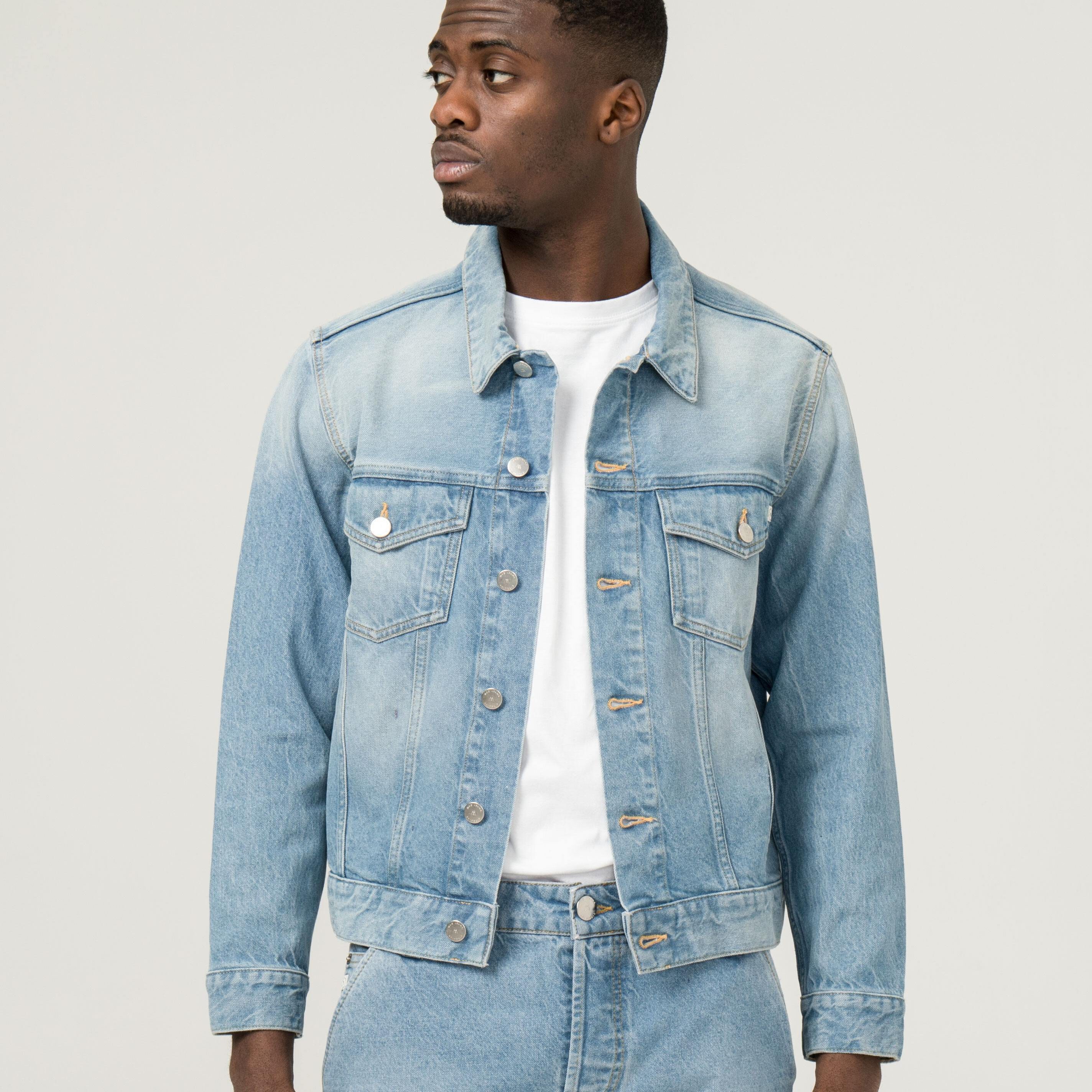 Dutch circular denim brand
2

.

MUD

Jeans

MUD Jeans goes hand in hand with circular. This sustainable denim brand is the textbook example of how to combine ethical and transparent production with recycled materials and a slow fashion circular business model. MUD Jeans offers women, men and gender-neutral styles, ranging from skinny jeans to flared jeans, to straighter cuts and wide leg models. It's basically a one-stop shop where whatever your body shape, you'll be able to find a timeless pair of sustainable jeans in the perfect style and cut for you. MUD Jeans also has nice pairs of jeans shorts, denim skirts and denim jackets.


If you're in Amsterdam, head to the MUD Jeans flagship store Eerlijk Waar for a large selection, and also at Tally-Ho and Pek & Kleren, or borrow a pair from the LENA Fashion Library and test them out before buying them! If you're in Belgium, MUD Jeans are available in Antwerp at Supergoods and HOST, in Ghent and Mechelen at Supergoods, in Leuven at Harvest Club and in Brussels at Orybany.

Learn more about MUD Jeans here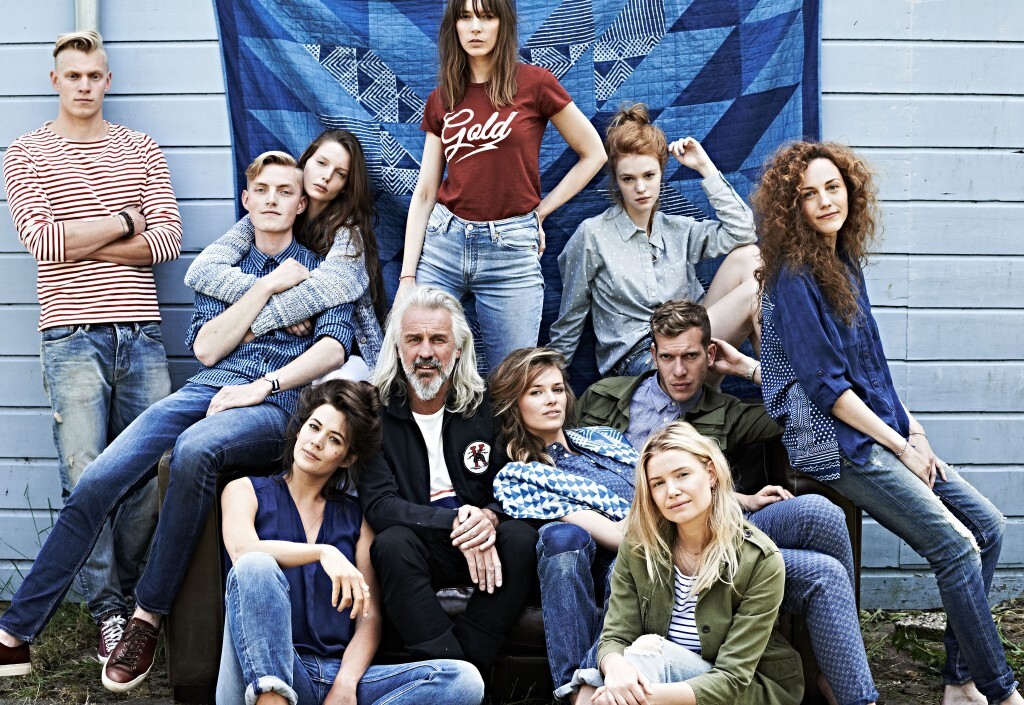 Sustainable jeans that fit everyone
3

. Kings of Indigo

Thanks to Kings of Indigo​'s sustainable denim, you can look stylish and fashionable without having to feel guilty! Their jeans are produced in ethical and environmentally friendly conditions. They're also very high quality and timeless, meaning you'll be able to enjoy your Kings of Indigo clothes for a long time.


This Dutch brand was founded in 2011 by Tony Tonnaer and is now one of the leading sustainable denim brands in Europe. Initially focused on jeans, you can now get your entire outfit from Kings of Indigo with their jumpers, t‑shirts, blouses and jackets!

Kings of Indigo is available at loads of sustainable shops: in Amsterdam, you'll find them in Het Faire Oosten, thegreenlabels, Denim City, Tally-Ho and Pek & Kleren; in Antwerp at Moose in the City and Supergoods; in Mechelen at Supergoods; in Ghent at Supergoods; and in Leuven at Harvest Club.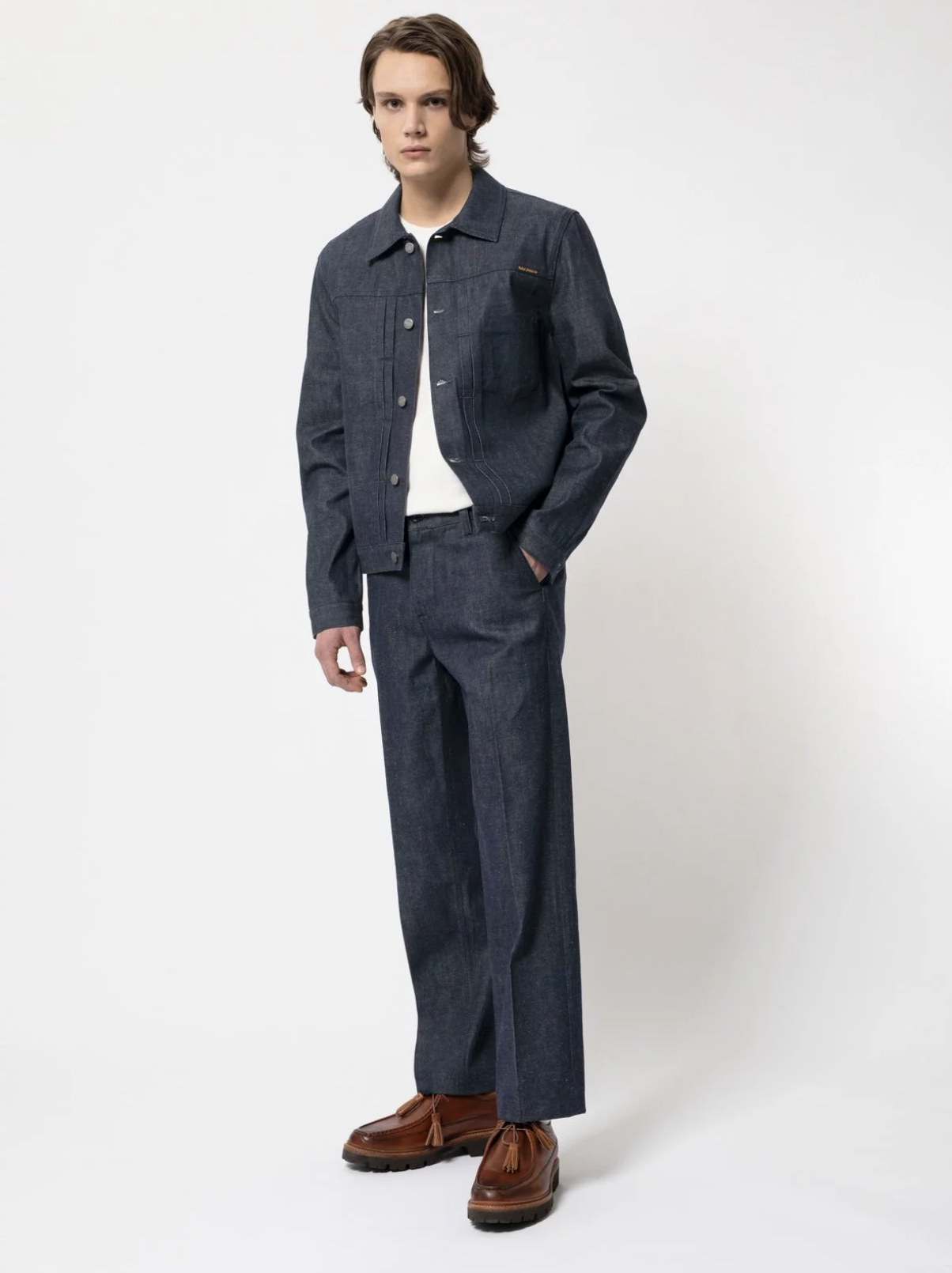 Endlessly repairable jeans
4

. Nudie Jeans

Nudie Jeans is a beautiful sustainable denim brand from Sweden. This brand for both men and women doesn't just focus on ethical production (Fair Wear Leader) and environmentally friendly materials (such as organic and recycled cotton), but cares about the entire picture. Nudie Jeans ensure transparency around the entire supply chain of their products, and provide consumers with care instructions! In fact, you can even get your Nudie jeans repaired for free at one of their repair points. If you get your sustainable pair of jeans from here, it's clear you're going to get years and years of wear out of them!

Would you like to give Nudie Jeans a go? Head to BrandMission, Tally-Ho, Denim City or Het Faire Oosten, if you're in Amsterdam. In Antwerp, you can shop the men's collection at César Menswear, the collection for both men and women in Aalst and Dendermonde at Freedom and in Knokke, Bruges, Ostend, Roeselare, Kortrijk and Waregem at Brooklyn.


Learn more about Nudie Jeans here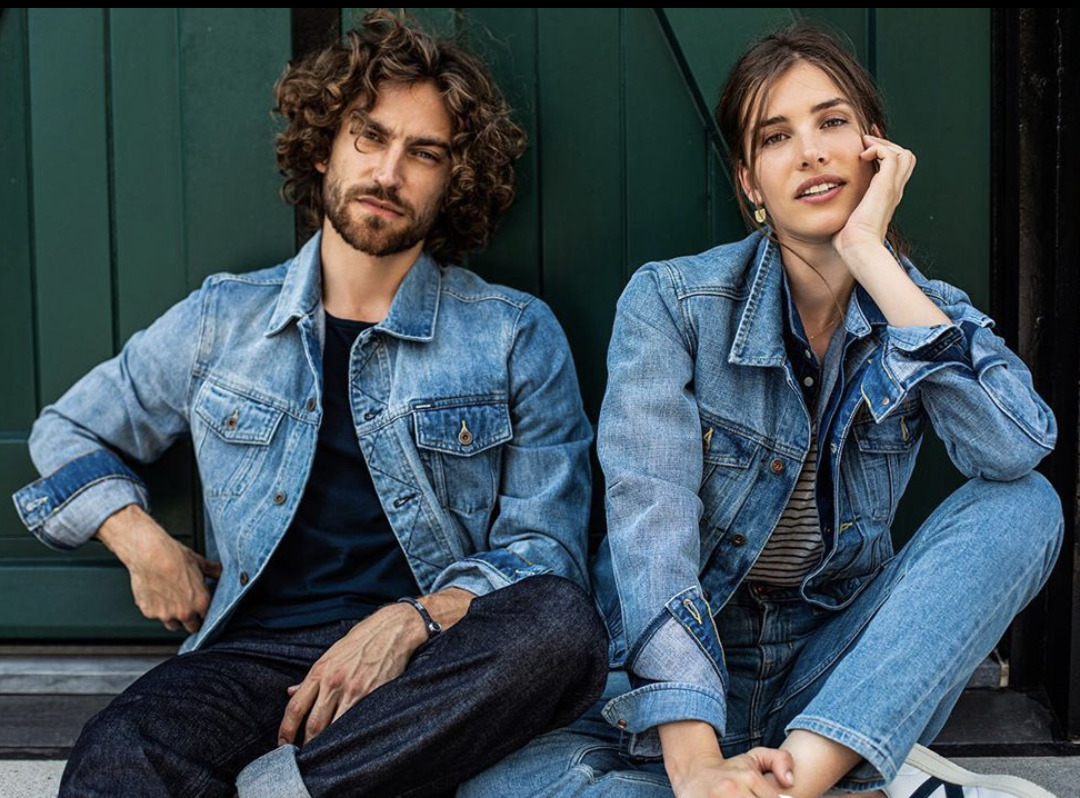 The first sustainable denim brand since 2001
5

. Kuyichi

Kuyichi is a well-known name in the sustainable denim world. This brand, for both women and men, was founded by the NGO Solidaridad in 2001. Solidaridad had been exploring the cotton industry in Peru and wanted to do something about the pollution and poverty they came across. Kuyichi is the result of this: a brand for fair and environmentally friendly clothing that supports positive change.


They were also the first brand to produce 100% organic denim! Some of their products are no longer 100% organic but that's because they are using other sustainable alternatives, such as recycled cotton from collected jeans! Looking for a pair of jeans with a truly unique and ethical story? Check out the undyed and unbleached collection!

Kuyichi has also made it a priority to design timeless essentials rather than follow seasonal trends. Are you missing a pair of slim fit, jeans, jeans, tapered fit or wide leg jeans in your wardrobe? Buy Kuyichi in Mortsel at Rand, in Bruges at Gare de Robe and in Amsterdam at Denim City, Tally-Ho and BrandMission. Or head to LENA Fashion Library to borrow a pair!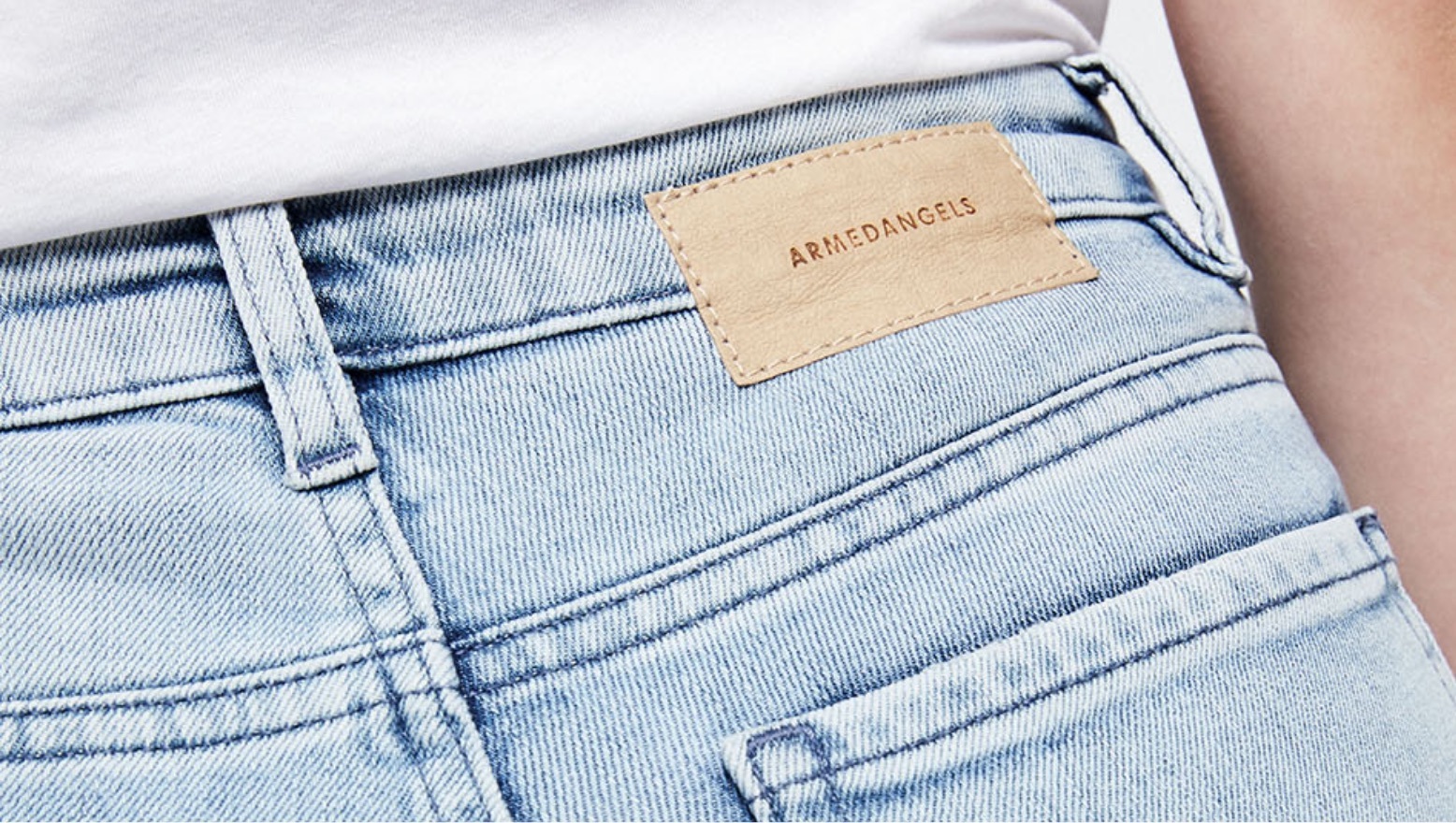 Sustainable jeans made from organic cotton
6

. Armedangels

Armedangels is well known for its ​'DETOXDENIM', which is this German brand's way of fighting against the extremely polluting way in which denim is usually produced in the fashion industry. They make sure no dangerous toxins, harmful fertilisers, synthetic pesticides or toxic bleaches are used in their production – great for the planet! In addition to jeans, the Armedangels brand also makes many other items of clothing for men and women, so you'll be able to get beautiful t‑shirts and shirts to match your sustainable jeans.


Looking for some mom jeans? Or skinny, slim fit, straight or wide leg jeans? Head to one of the sustainable stores that sells Armedangels in Belgium and the Netherlands: in Antwerp at Supergoods, Moose in the City and HOST; in Mortsel at Rand and César Menswear; in Mechelen and Ghent at Supergoods; in Dendermonde and Aalst at Freedom; in Bruges at Gare de Robe; and in Ostend at Brooklyn.

Learn more about Armedangels here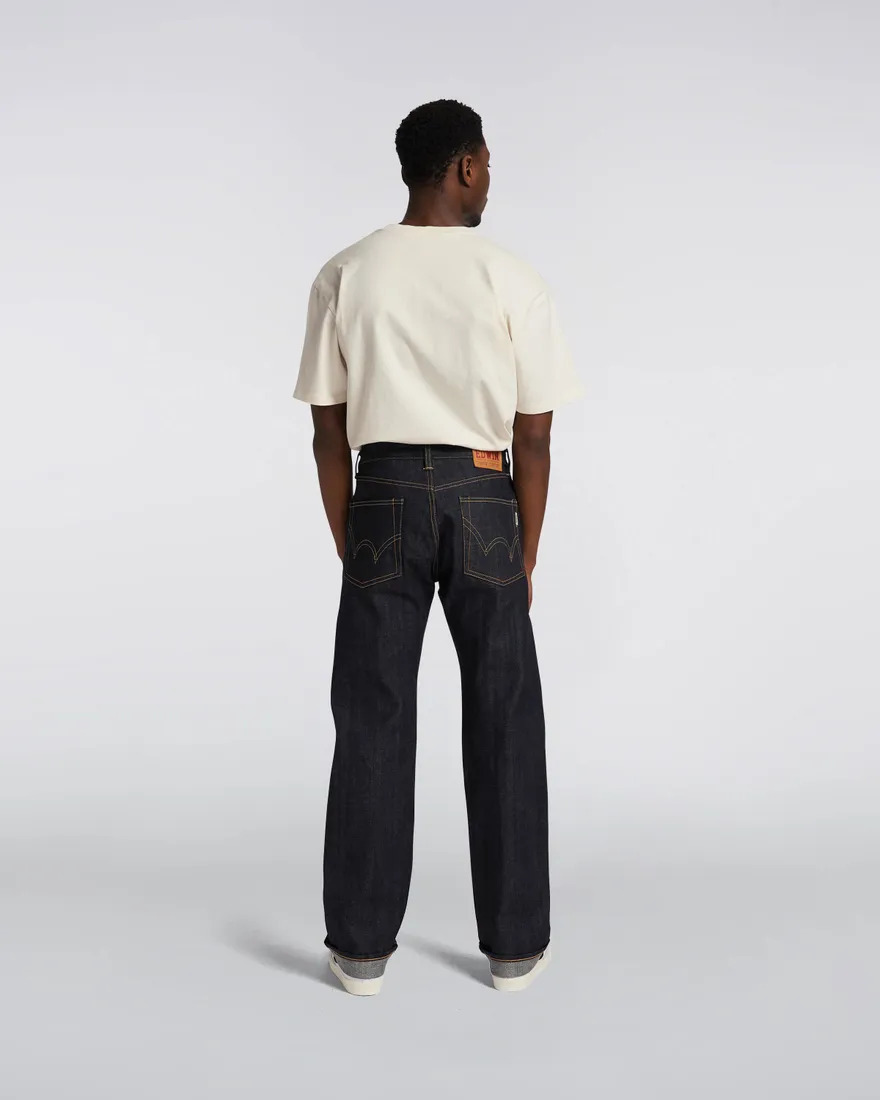 Innovative jeans from Japan
7

. Edwin

Edwin is an innovative denim brand from Japan. By using exclusive fabrics and unique technologies, they make high-quality denim collections for him and her. The brand combines its Japanese background and denim craftsmanship with European, contemporary designs and fits.


Sustainability is their number one priority in several collections and models. For example, by working with organic cotton and natural dyes. All of their jeans, however, do not (yet) benefit from this. Edwin also makes some unique selvedge denim in Japan.

Find a pair of Edwin sustainable jeans at Denim City in Amsterdam and at Brooklyn in Knokke, Bruges, Ostend, Roeselare, Kortrijk and Waregem.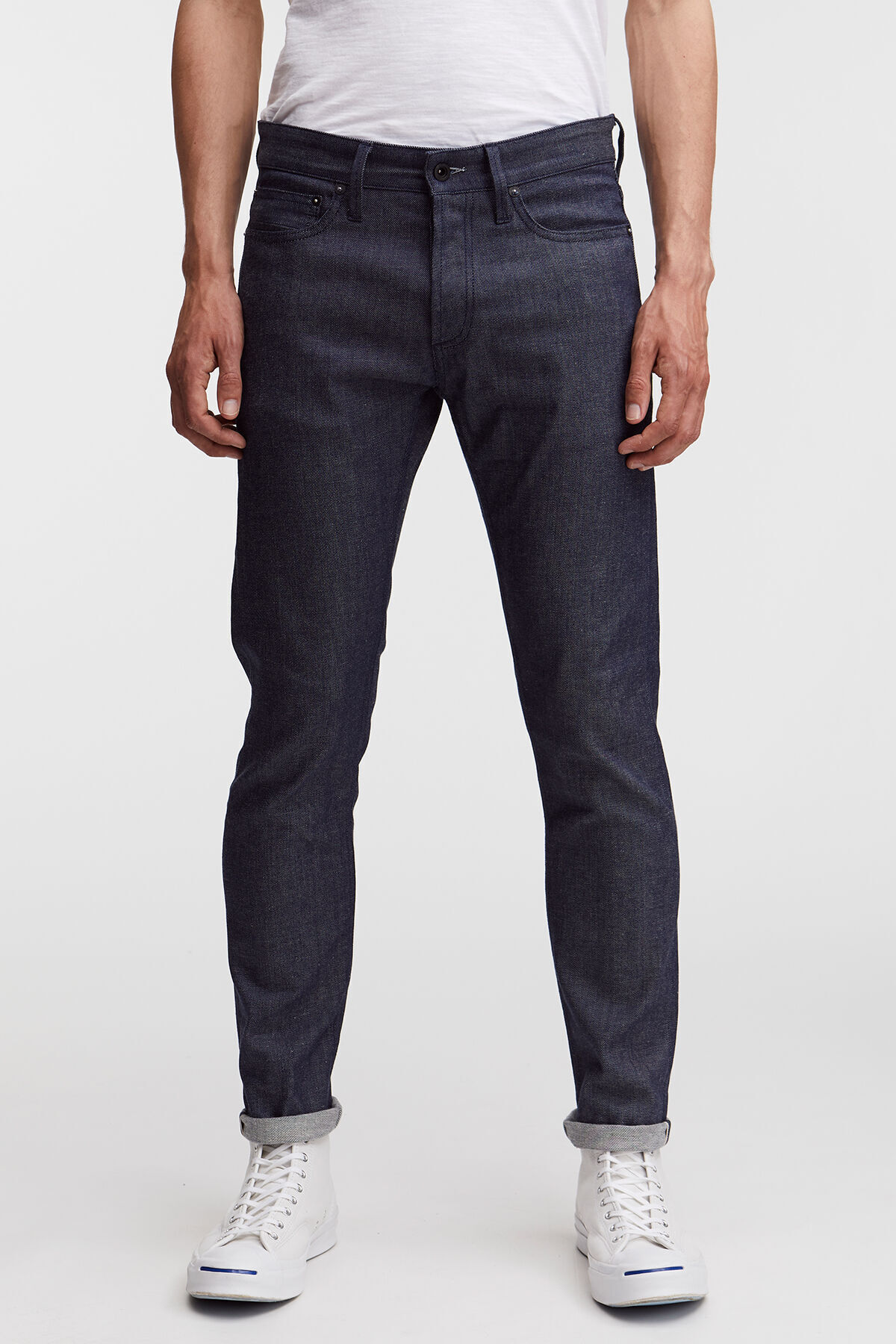 High-quality denim
8

. Denham

Denham is a brand that values quality above all. They're still in transition when it comes to the materials they use so their jeans cannot yet be labeled as fully sustainable. However, most of their production is currently located in Europe, guaranteeing a shorter supply chain and more ethical working conditions.


Are you looking for a premium pair of jeans from Japan or Italy? Then check out Denham's selvedge denim for women and men: fashionable, comfortable and long lasting!

You can buy Denham's sustainable jeans at Denim City in Amsterdam and at Brooklyn in Knokke, Bruges, Ostend, Roeselare, Kortrijk and Waregem.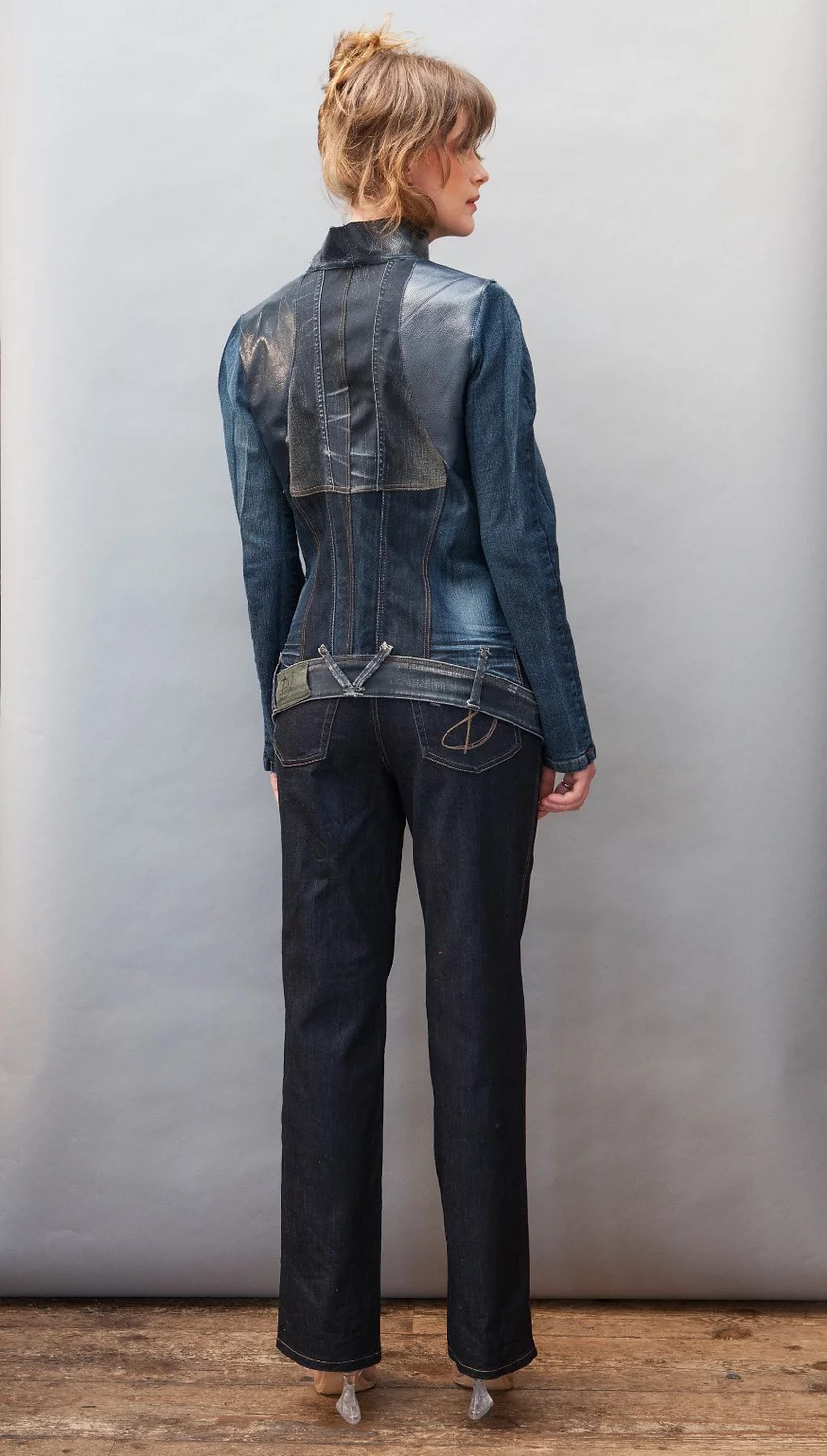 Luxury made-to-measure jeans for women
9

. Petra de Jonge

Do you like luxury fashion and clothes that are perfectly tailored to your body? Then Amsterdam-based designer Petra de Jonge is waiting for you with her made-to-measure sustainable jeans!


To ensure her jeans have some stretch to them, Petra uses a type of elastane made from recycled PET bottles that have been fished out of Amsterdam's canals. There's also a collection of unique denim jackets made from worn jeans and leather from old bank furniture.

Interested in getting your very own perfect fit jeans or denim jacket, head to Atelier Petra de Jonge Collection & Couture in Amsterdam for your measurements to be taken and then your custom item made by local talented tailors!


Learn more about Petra de Jonge here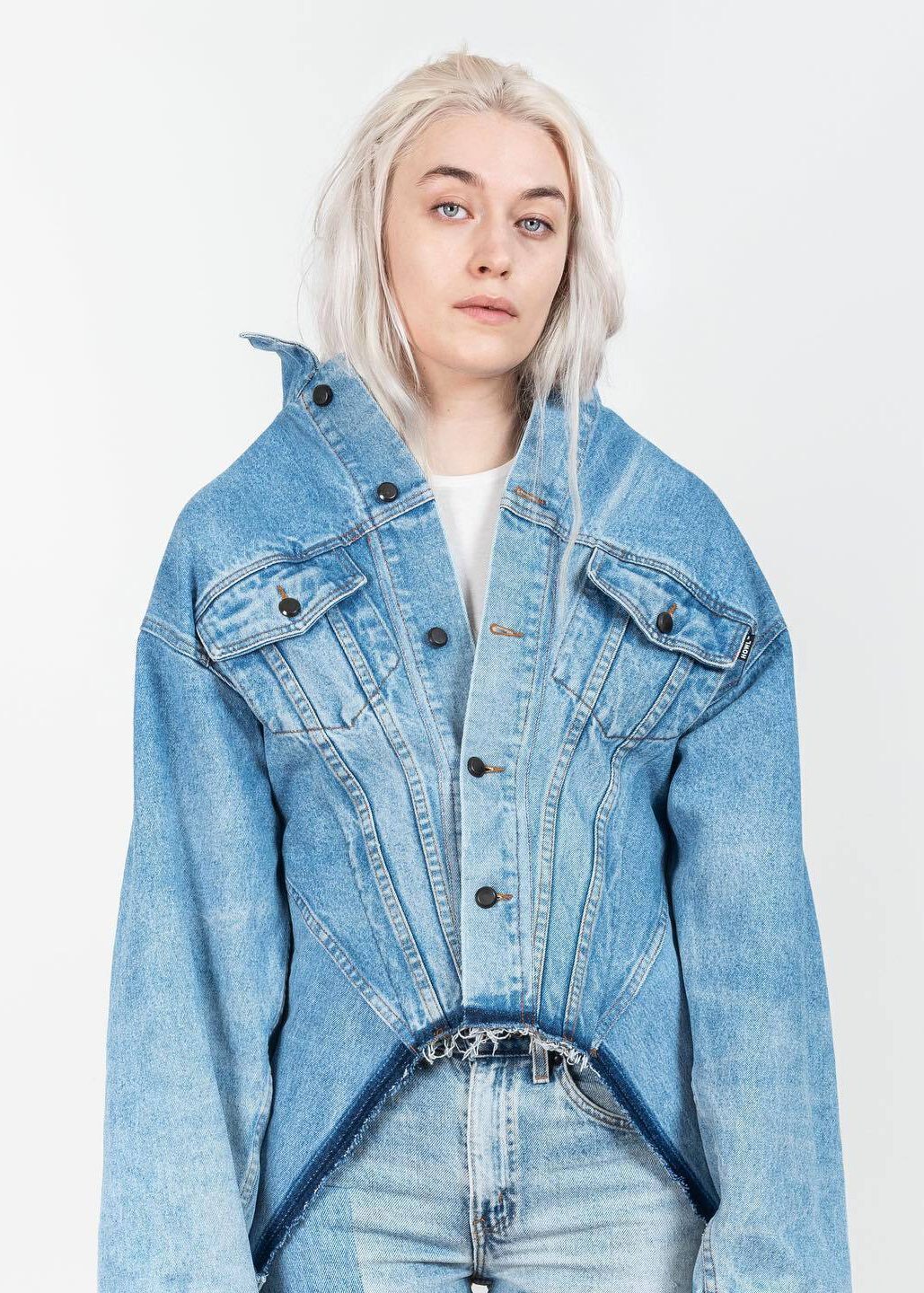 Unique luxury denim pieces
10

.

HOWL

Belgian fashion label HOWL offers you quality, timelessness and designer with minimal environmental impact. Head here to build your capsule wardrobe with t‑shirts, tops and long sleeves for both men and women.


They also sell unique upcycled sustainable jeans and jackets! Their denim garments have unusual shapes and seams and were created in honour of Global Recycling Day. You can go try them on in Antwerp by heading to the HOWL head office.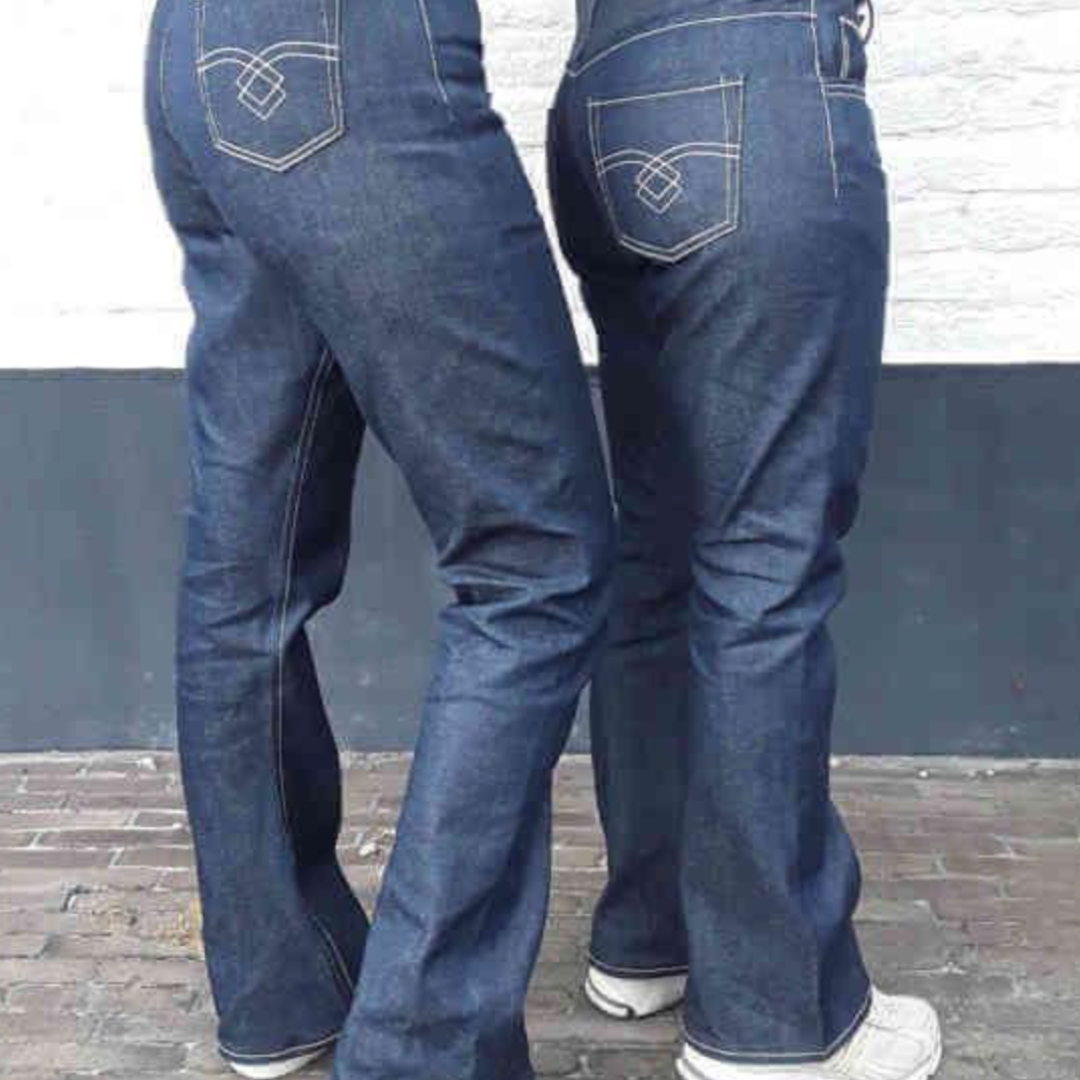 11

. Godfrieds

At Godfrieds jeans, you will find the trousers of your dreams! The brand works with high-quality and sustainable materials. Men can choose between standard jeans or tailored jeans. You can also go to Godfried's for a unique jeans jacket or dungarees. The brand offers a total package from styling, to cutting and stitching and shipping. What makes Godfrieds Jeans so specific is the materials Godfried works with. He chooses 100% organic cotton with the GOTS label from Japan, 40% organic cotton BCI label and 60% regular cotton from an artisanal weaving mill in Italy.


Found some new sustainable denim brands thanks to this article? Check out all our COSH! lifestyle blog posts for more inspiration and tips for local and sustainable shopping.